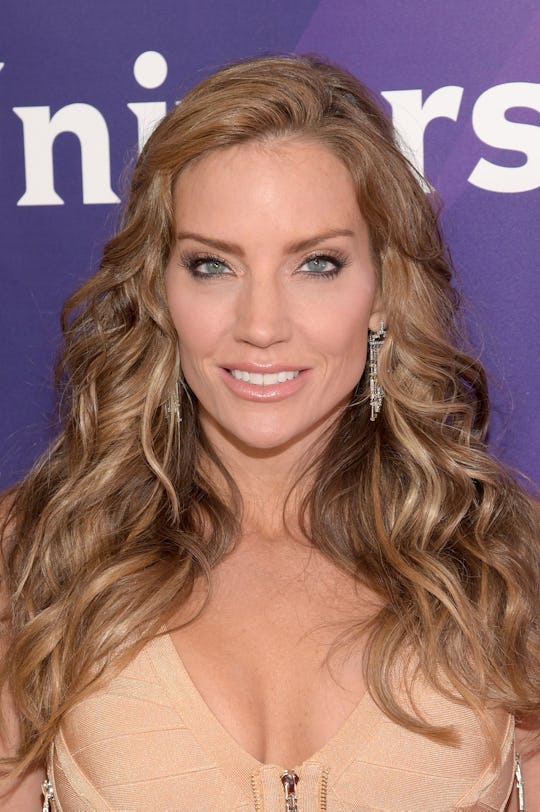 Jason Kempin/Getty Images Entertainment/Getty Images
Who Is Cary Deuber On 'The Real Housewives Of Dallas'? Meet The Yogi With Attitude
Bravo is headed down south for it's Real Housewives franchise, where the rules of engagement are a little different than on either of the coasts. This time, we're going to Dallas, the land of big cowboy boots, bigger hair, and the delightfully passive aggressive phrase, "Bless your heart." The Dallas ladies aren't "country" in a traditional sense of the word, but can give any of the other housewives a run for their money in the fabulous department, one of them being Cary Deuber, one of the new cast members. So, who is Cary Deuber on Real Housewives of Dallas? If anything, her tagline will win you over.
"I'm not a trophy wife. I'm a Lifetime Achievement Award," is how Cary Deuber will introduce herself to America when the season premieres April 11. It is possibly the best Real Housewife tagline ever created, so all bow before our new queen. (Except for Nene. No one can ever dethrone Nene).
Unlike many of the women from Dallas, Cary is not a native Texan, or even a native Southerner. She is originally from Connecticut, and spent most of her childhood in Ohio before moving to the Lone Star State. This, she says, means that she tends to "tell it like it is," more than her more demure Southern counterparts.
She shares many Real Housewives traits with other members of the franchise. Want to learn more about Cary? Here's what you need to know about the new Bravo star.
She's Married To A Doctor
Like fancy-pants Heather Dubrow, of the Real Housewives of Orange County, Cary is married to a successful plastic surgeon, Dr. Mark Deuber. Unlike Heather, Cary assists her husband with his surgeries. She is a certified registered first nurse assistant, and therefore is able to lend a qualified helping hand to her hubby in the O.R. According to her Bravo bio, she also runs her own aesthetic injectable practice.
She Is Friends With Bravolebrities
Cary seems to already have an in with some of the other Bravolebrities out there. Here she's photographed with Shep Rose from Southern Charm. Maybe he can give her some hints on how to survive reality TV relatively unscathed.
She Is A Yogi
Cary believes that anytime is a good time for some yoga. On the slopes? Yep, perfect spot for a handstand. In a killer striped yoga outfit, naturally.
She's A Proud Mom
Cary is the proud mom of a baby daughter, two step-children, and three dogs, according to Bravo.
She Is Philanthropic
According to her Bravo bio, Cary's passions include the "Junior League of Dallas, Suicide and Crisis Center, Trinity River Mission, Turtle Creek Recovery Center and Texas Ballet Theatre." She sounds busy!
So what does this medical professional, doggie loving, east coast yogi have in store for Dallas? I can't wait to find out.