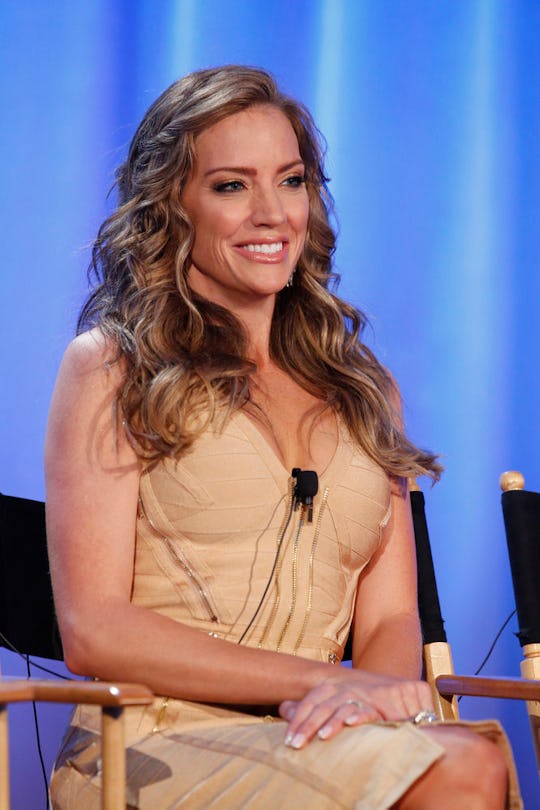 Trae Patton/NBCUniversal
Who Is Cary Deuber's Husband On 'Real Housewives Of Dallas'? They're Partners in Every Way
Romantic relationships on Real Housewives can be as fraught and drama-generating as the friendships; viewers have definitely been witness to more than one disastrous marriage. Still, there's a happy marriage for every unhappy one, and there's no denying that both have their place on the reality landscape. Don't expect much in the way of television-ready crisis from new the Real Housewives of Dallas star Cary Deuber and her husband Mark . These two promise to be partners in just about every way. But who is Cary Deuber's husband?
Dr. Mark Deuber is a Dallas-based plastic surgeon, a popular profession for husbands of the Housewives franchise. He maintains his own successful practice that handles everything from nose jobs to tummy tucks with the goal of making each patient comfortable and happy. The coolest part is that Cary works with him every day, though she also has her own practice that handles non-surgical injections. Cary began her career as a registered nurse before advancing to become a certified registered nurse first assistant (CRNFA) and she works as her husband's operating assistant, which is pretty awesome if I do say so myself. She is not the only Real Housewives star to work alongside her husband, but they're the only pair to work together in quite this way.
While Cary and Mark both originated on the east coast, they have made Texas their home. Mark has two children from a previous marriage and he and Cary have one daughter together named Zuri.
While Cary has expressed nervousness about her initial decision to join the show, Mark didn't have any doubts. "I was nervous about putting everything out there," she said. "My husband Mark was much more relaxed about it. I was shocked at how open he was to this adventure." While audiences will have to wait and see just how everything plays out for themselves, social media presents a picture of their marriage as close and contented, with both of their Instagrams full of family pictures, food, and puppies. Cary is sure to stand out on RHOD not just as a working mom but thanks to her relationship with Mark.