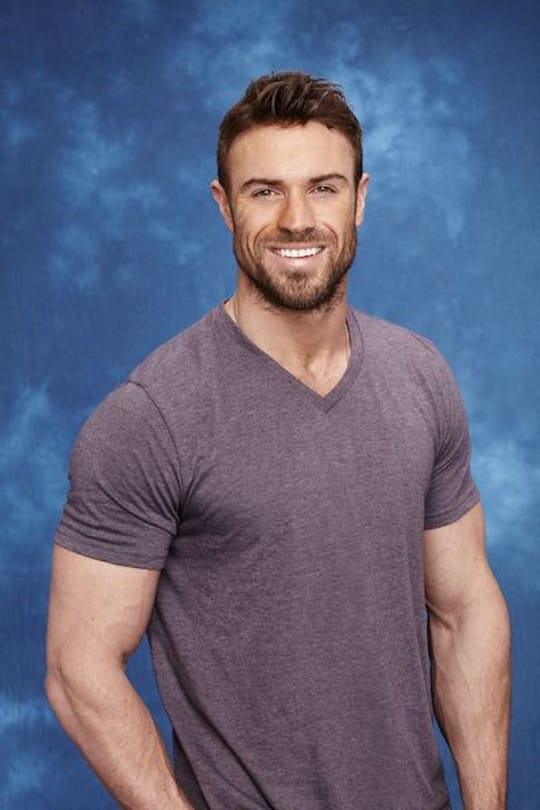 Craig Sjodin/ABC
Who Is Chad Johnson On 'The Bachelorette'? You'll Either Love Him Or Love To Hate Him
It's that time of year, the time where the flowers bloom, allergy symptoms rise, and Chris Harrison dusts off his nice suit to begin filming The Bachelorette. This summer its JoJo Fletcher setting out on the journey of love, hoping to right the wrongs that happened on Ben Higgins' season (you know, how he said "I love you" to her, even though he picked the other girl). Regardless, this season of The Bachelorette is full of eligible suitors, one of them being Chad Johnson. So, who is Chad Johnson on The Bachelorette, and does he have what it takes to earn JoJo's heart?
Chris Harrison has taken to Yahoo to alert fans about five guys to watch this season, and one of them happens to be Chad. In his article, Harrison writes, "Chad, oh Chad. America is either going to love this guy or love to hate this guy." He sounds quite divisive, which is usually the most entertaining character on a show like this.
He doesn't appear to be on any social media platforms — his Facebook has been deactivated, possibly for show reasons — but that doesn't mean we can't learn a little about him from his ABC Bachelorette bio.
He's A Real Estate Agent
Apologies, he's a "luxury real estate agent." Don't want to offend the luxury real estate agents out there.
He's Well-Rounded
According to his ABC bio, Chad said, "I'm the party-starter and sometimes I'm the laid back one." Sounds like he's the best of both worlds.
He's A Fan Of Matthew McConaughey (Maybe)
When asked who he admires the most in the world, and why, Chad said, "Myself in 10 years, alright, alright, alright." He also gave the exact same answer for who he'd like to have lunch with. Alright.
He's Incredibly Humble
When asked what his greatest achievement is, Chad said, "Being born good looking." So, either this guy is in on the joke, or we've got a lot on our hands this season. I'm leaning towards the former.