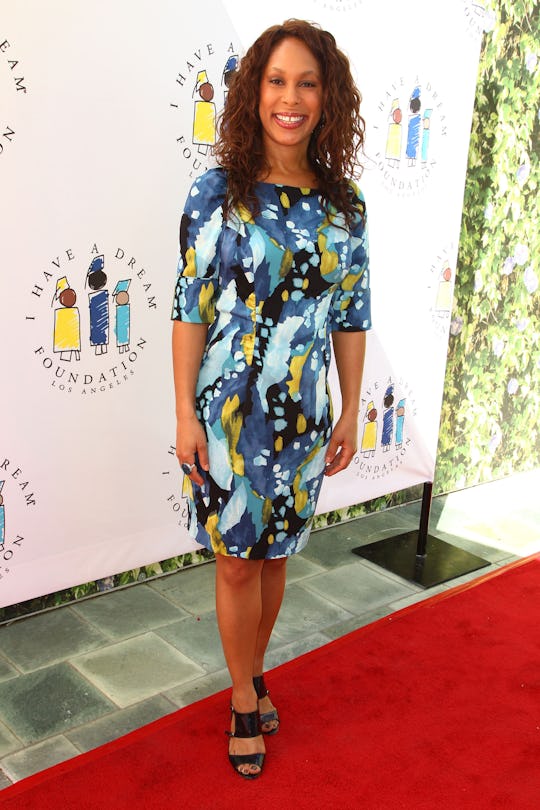 Alexandra Wyman/WireImage/Getty Images
Who Is Channing Dungey? The New ABC President Is The First African American To Lead a Major TV Network
It was announced Wednesday that the ABC network would be getting a new entertainment president, as current president Paul Lee steps down from the position after a three-year stint. The most exciting part of this news? Channing Dungey, who has been chosen as Lee's successor, is the first African American to ever head up a major broadcast network, and wait for it — Dungey is also a woman. (Extra high-fives all around!) This hire is extremely significant in the quest to make broadcast television more diverse, and more representative of America as a whole. Of course, there's one lingering question on everyone's mind: just who is Channing Dungey?
Dungey is no stranger to ABC. In fact, she was most recently the network's executive vice president for drama development, movies, and mini-series at ABC Entertainment Group. She worked on popular favorites such as Scandal (which, of course, stars another African American entertainment leader, Kerry Washington), as well as American Crime. Dungey has been with ABC since 2009, and with its affiliated studio since 2004, where she held the role of vice president, drama development, at ABC Studios. After the news was announced Wednesday of her promotion, Dungey instantly had the support of the Twitter community, entertainment community, and well... most everyone.
Dungey isn't the only member of her family in the entertainment industry, or at ABC either. In fact, she's also the sister of ABC hit Alias actress Merin Dungey, who was most recently cast as Ursula in the fourth season of the network's Once Upon a Time.
The announcement of Dungey's appointment reportedly comes at a tumultuous time for the ABC network. The news was first reported by The New York Times. According to the publication, Dungey's promotion supposedly came on the heels of Lee's resignation on Wednesday, after what The Times claimed was a "struggle over the network's direction with a higher ranking executive." That higher-ranking executive is Ben Sherwood, chairman of the Disney-ABC Television Group, who became Lee's boss in early 2015. The publication claimed that Sherwood had reportedly disagreed with Lee on future strategy and programming, which ultimately ended in the network management shake-up we learned about today.
Of course, it seems it's all water under the bridge now. According to ABC parent company Walt Disney's press release, Dungey, Lee, and Sherwood unsurprisingly seem to be on good terms.
"I'm thrilled and humbled that Ben has entrusted me with this tremendous opportunity," Dungey said in a statement. "... I am truly grateful to Paul for being a valued mentor and friend. I've had the great honor of working alongside the talented team at ABC for many years and look forward to starting this exciting new chapter with them."
And Dungey is certainly qualified for the job. Before her time with ABC and its affiliates, the entertainment mogul began her successful career as a development assistant for Davis Entertainment at 20th Century Fox, which then led to her role as story editor at Steamroller Productions.
After that, Dungey moved on to Warner Bros. as a production executive. Recognize movies such as The Matrix, Twister, Devils Advocate, and Practical Magic? Of course you do — and yep, Dungey worked on those films, as well. And after a stint at film production company Material, which led to her being named president in of the company in 2001, Dungey found herself at ABC.
But did she ever imagine she would lead the network giant? Who knows — but we're about to learn even more about what Dungey's made of. And if her prior career history in film and television is any indicator, we should all be excited about what the new ABC leader has in store for the network.