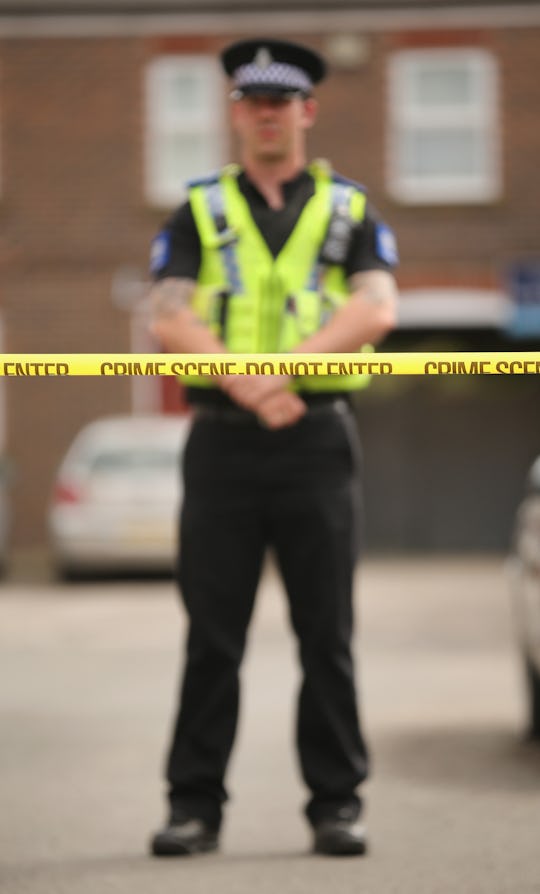 Christopher Furlong/Getty Images News/Getty Images
Who Is Charles Kinsey? He Was Reportedly Caring For A Patient When Shot By Police
When an autistic boy wandered away from an assisted living facility in North Miami, Florida, with a toy truck in hand, it was Charles Kinsey's responsibility to return the 23-year-old safely. What happened next is shocking and comes at a time of high tension between police officers and the public. Who is Charles Kinsey? The 47-year-old black man says he was shot by police with his hands up while trying to do his job.
According to reporting from WSVN News in Miami, someone called 911 and reported a man with a gun threatening suicide. Reportedly, it was the 23-year-old patient Kinsey was trying to take care of. The two were in the middle of the road, Kinsey's hands were raised, according to a video recorded by a bystander, and his patient was holding a toy truck.
"When I went to the ground, I'm going to the ground just like this here with my hands up," Kinsey told WSVN, "And I am laying down here just like this, and I'm telling them again, 'Sir, there is no need for firearms. I'm unarmed, he's an autistic guy. He got a toy truck in his hand.'" Reportedly Kinsey told officers, "All he has is a toy truck. A toy truck. I am a behavior therapist at a group home."
Moments later Kinsey was shot in the leg. Here's the video of the moments leading up to the shooting that seem to corroborate Kinsey's account of the incident.
"I'm like this right here, and when he shot me, it was so surprising," Kinsey told WSVN-TV. "It was like a mosquito bite, and when it hit me, I'm like, 'I still got my hands in the air, and I said, 'No I just got shot! And I'm saying, 'Sir, why did you shoot me?' and his words to me, he said, 'I don't know.'"
After being shot, Kinsey said he was handcuffed, face down for 20 minutes waiting for medical attention.
Here's additional video allegedly taken of Kinsey being handcuffed.
"And I was like, bleeding — I mean bleeding and I was like, 'Wow,'" Kinsey said. He added, according to CNN, he initially thought the gunshots were "mosquito bites."
North Miami Police have responded with a statement that said the cops on the scene "attempted to negotiate with two men on the scene, one of whom was later identified as suffering from Autism." Here's the full statement, which also added that the officer that "discharged his weapon" has been placed on administrative leave, pending the outcome of an investigation to the incident. The North Miami Police did not respond to Romper's request for any additional statement.
CNN reported Kinsey is in good condition at a local-area hospital.
Kinsey's lawyer, Hilton Napoleon II, who released the video footage of the incident on Wednesday, told CNN, "Physically he will recover but mentally he felt like he did everything he could possibly do and that wasn't good enough," Napoleon said. "You can't shoot unarmed people period."