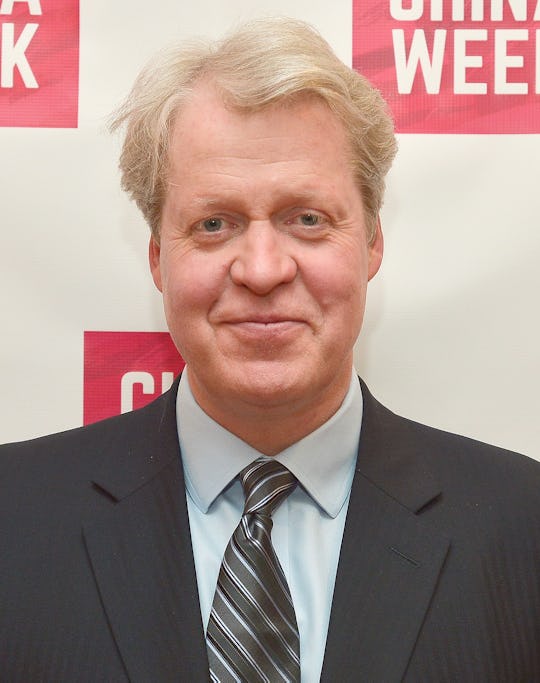 Charley Gallay/Getty Images Entertainment/Getty Images
Princess Diana's Brother Is Opening Up About His Sister's Life & Death
Aug. 31 will mark the 20th anniversary of Princess Diana's passing. Though her untimely death happened so many years ago, Princess Di remains one of the most talked about members of the royal family to date. Now, to mark the anniversary, ABC, along with People, are doing a two-night documentary event titled, The Story of Diana, which will center around the Princess of Wale's life and include in-depth conversations with those who knew her best. Amongst them is Princess Diana's younger brother, Charles Spencer.
Also known as Earl Spencer, Spencer is a British nobleman and author, amongst other things. He's written many historical books, mainly focused on British history and the history of his family. Some of his books include Killers of the King, Blenheim: Battle for Europe, The Spencer Family, and The Spencers: A Personal History of an English Family.
Now with the anniversary of his sister's death approaching, Spencer has been in the news lately because of his revelations surrounding the aftermath of Diana's tragic death. Specifically, he recently stated that he was lied to about the desire of William and Harry to walk behind their mother's coffin. The revelation came during a recent interview he did on BBC Radio 4. Spencer said that he raised objections to the boys walking behind the coffin but was told by officials that they wanted to do it. Prince William was 15 and Prince Harry was 12 at the time.
Spencer also noted that walking behind Diana's coffin was the "most horrifying half hour of my life," and he believed the experience was a "million times worse" for the boys. He also went on to say that he thought the whole situation was "very bizarre and [a] cruel thing" for William and Harry to go through.
"The feeling, the sort of absolute crashing tidal wave of grief coming at you as you went down this sort of tunnel of deep emotion, it was really harrowing and I still have nightmares about it now," he recounted the experience. "We would walk a hundred yards and hear people sobbing and then walk round a corner and somebody wailing and shouting out messages of love to Diana or William and Harry, and it was a very, very tricky time."
During ABC's special, Spencer will give insight into Diana's life, providing personal stories about his sister, along with home videos of Diana from her childhood and through to her adult life. Whether you're familiar with Princess Di's life or not, it's sure to be a heartbreaking reminder of how much she contributed to the world throughout her life, which came to an end far too soon.