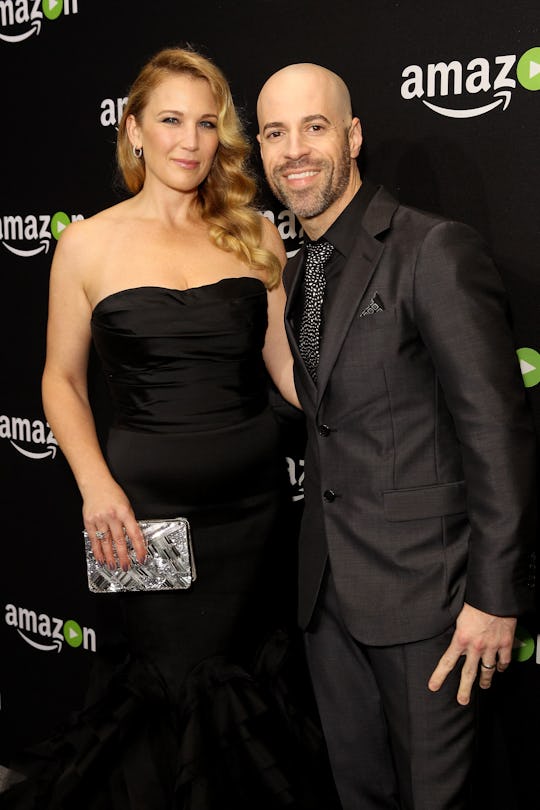 Rachel Murray/Getty Images Entertainment/Getty Images
Who Is Chris Daughtry Married To? His Wife Has Been By His Side For A Long Time
While musician Chris Daughtry has remained out of the public eye for a little bit of time, he won't be able to hide after this Sunday, where Daughtry will star in the next live TV musical event. Tyler Perry's The Passion will air on Sunday live from New Orleans and will tell the story of Jesus' last days on earth. The former American Idol contestant and rock singer will be playing Judas. While watching the broadcast, you might think of some hard hitting questions. Questions like, what has Chris Daughtry been up to? Or, alternatively, who is Chris Daughtry married to?
As it turns out, Chris is married to wife Deanna Daughtry and has been married to her since 2000. The two have been together before he went on American Idol in 2006 and when his career subsequently took off in the years following. The two have been married for 16 years which is like, ancient in Hollywood and the music industry.
The two welcomed twins Adalynn Rose and Noah James into the world in 2010 and spoke about loving fatherhood in a 2013 interview with People Magazine.
"Being a father has made me grow up," Chris said. "Life is about more than just me. I've got a great wife, great kids, and a great life now."
Aw — how incredibly sweet is that? So who is this great wife of his?
First of all, her Twitter handle is @Mrsdaughtry — super cute — and her Twitter describes herself as "wife of @chris_daughtry, mother, human. A person is not who they love or what they do, we are all much more." What a beautiful message.
Deanna's Twitter shows that she is an incredibly loyal and dedicated wife to Chris, retweeting basically everything about The Passion and Chris' career, showing the world how supportive she is as a wife.
Deanna also works really hard with her husband, tweeting out this photo of her working on stuff for Chris.
She also really loves her husband's music.
Deanna and Chris seem to lead such a healthy and great relationship and it is so nice to see a couple in Hollywood that are super supportive of one another and in it for the long haul. They've been through life together before fame and long after it and that is one of the most admirable things, especially in this day and age.
Be sure to tune in to The Passion on Sunday at 8, where you can catch Daughtry back on your T.V. once again.