Craig Sjodin/ABC
Who Is Christian On 'Bachelor In Paradise'? He Seems Like A Nice Guy
Connections on Bachelor in Paradise form fast and change easily, which is to be expected when a bunch of drunk people wearing swimwear all day long get dizzy on sea air and try to date each other. Recently, Canadian doof Daniel and seemingly chill Sarah started to get their flirt on, but that tentative bond might be demolished before it even gets a chance to flourish. New potential suitors are showing up on the island all the time, and one of them might get in the way of Daniel and Sarah's burgeoning love. But who is this mystery interloper? Who is Christian on Bachelor in Paradise?
Christian Bishop was a contestant on JoJo's season of The Bachelorette but he didn't get a lot of airtime; he was eliminated early on in week three before the audience had a chance to get to know him. Twenty-six year old Christian is a telecom consultant from California and he seems like a fairly positive, together guy. Even though he didn't get much time, Christian delved into some of his personal struggles, like dealing with his white father's racist family, who didn't acknowledge him and who he wasn't allowed to see. Christian seems like an interesting person, and Bachelor in Paradise might be his place to shine.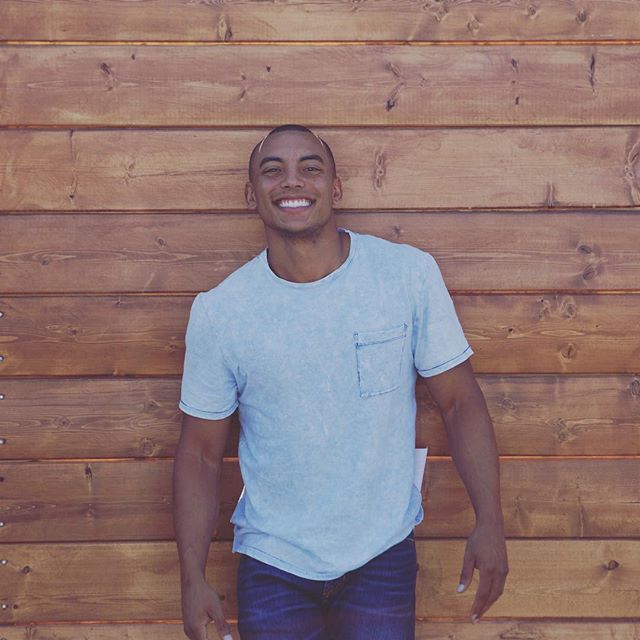 Christian comes across like a genuinely nice guy on social media, though there still isn't very much information available about his personal history. He's a graduate of CSU Northridge and attended the Florida Air Academy for five years. During his time on The Bachelorette he revealed that he's dedicated to fitness, getting up at 3:30 in the morning every single day to work out. He works as a personal trainer at the Camp Transformation Center in addition to his job as a tech consultant. He also helps care for his two younger brothers, which is always a good sign.
In an interview with The Knot, Christian talked about how easy it can be for him to adjust to various situations and connect with different people. "I kind of consider myself to be kind of a chameleon," he said, which could explain his reserved personality, but also bode well for him making connections on BiP. He doesn't seem to hold any grudges about his lack of screen time or romantic success on The Bachelorette, proving Christian might be a genuinely nice guy. Also working in his favor? His friendship with Jubilee, which seems totally adorable. It's too bad they didn't get to be on the show together.
Christian seems like a great fit for Bachelor in Paradise and his presence might actually shake things up a little, so it's a win/win.