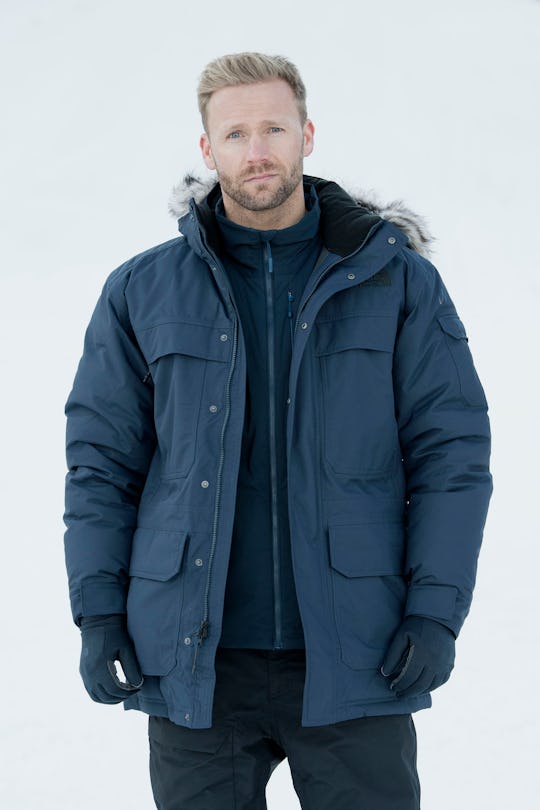 ABC
Christian's 'Bachelor' History Could Be A Point Of Interest On 'The Bachelor Winter Games'
It's 2018 and anything is possible: remote jobs, iPhones with Face ID, and a new Bachelor franchise that somehow gets me excited. The new show will feature international contestants, like Christian Rauch, for example. But who is Christian on The Bachelor Winter Games? This Bachelorette star has actually been on two versions of the franchise. Now, Bachelor Nation has seen this before. A prime example is Nick Viall, who appeared on two seasons of The Bachelorette, then Bachelor in Paradise, and then as a lead on The Bachelor (and he still couldn't find love at the end of that and now may be dating January Jones). Christian is different, though: he appeared on two different countries' versions of The Bachelorette.
According to an online profile, Christian is a 35-year-old who's worked at an airport and also served as a fitness trainer. On a photo released by The Bachelor Facebook, Christian has both "Switzerland and Germany" listed under countries — I take it to mean he appeared on both sets of Bachelorette shows, but it's not totally clear as of now. In a piece about him on Schweizer Illustrierte, it says Christian is German but lived in Switzerland at the time. He got a job working as a bartender.
Editor's Note: The Instagram post has since been deleted.
Christian appeared on the first season of The Bachelorette Germany, where the lead was Frieda Hodel, who from the looks of her website, is a fitness and lifestyle influencer. Christian actually won The Bachelorette, but in true fashion of the show, Frieda and Christian split around a month after the show ended. After they broke up, the two walked the catwalk together at the same fashion show (awkward). Christian told Schweizer Illustrierte that he was nervous, but not because of Frieda being there — because it was a fashion show. "I would have imagined a different situation for a reunion with my ex," he said (keep in mind this is a translated version). "But I had to go through it."
In late 2015, when he moved to Switzerland, Christian actually temporarily lived with a contestant of The Bachelor Germany, Belinda Lenart. Belinda also won her season, but it didn't work out between her and the winner either.
Christian hasn't been in the news as of late except the fact that he will appear on The Bachelor Winter Games, but from his website (Christian Rauch) he, like former Bachelorette Frieda, looks to be a personal trainer and aspiring fitness influencer. His services include training and nutrition expertise, so I think he's a great candidate to be in the Winter Games.
Editor's Note: The Instagram post has since been deleted.
According to Christian's Instagram bio, he's currently in Zürich. In addition to fitness, he's also a personal shopper and model apparently (it's nice to know that typical Bachelorette professions are the same around the globe). Christian is one of five international men to compete on The Bachelor Winter Games, and the only one to have two countries listed. I'm sure this deviation will come up on the show; The Bachelor never messes with bios without a reason. This became clearer than ever this season of The Bachelor, where Bekah's age was not listed on her bio. Naturally, it became a point of interest and for a second producers made me believe Arie would send her home because of the age difference.
I'm excited to see how Christian interacts with the other contestants not only as an international but someone who's been involved with The Bachelor franchise for years now — thousands of miles away in Europe. If anything, he may be a better player than some of the contestants from warmer climates. I need to start making my Winter Game bracket now, with Christian somewhere at the top.
Check out Romper's new video series, Romper's Doula Diaries:
Watch full episodes of Romper's Doula Diaries on Facebook Watch.