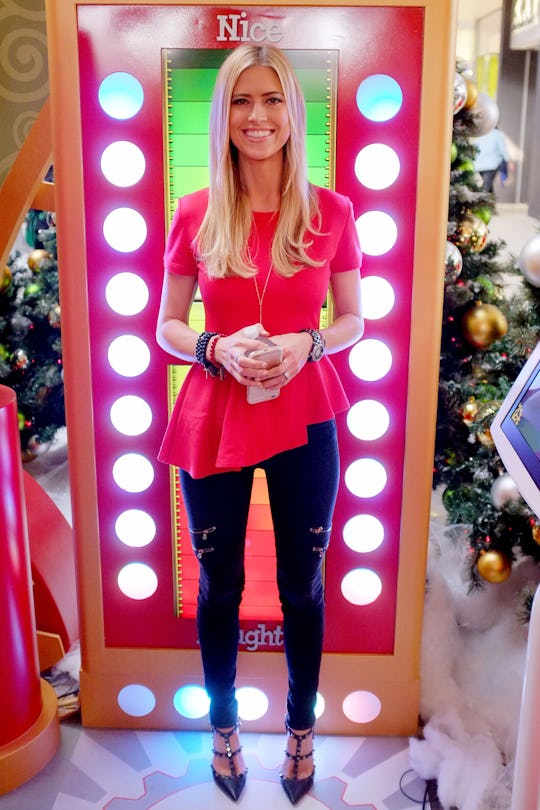 Jerod Harris/Getty Images Entertainment/Getty Images
Christina El Moussa Is Moving On
HGTV's Flip or Flop stars, Christina and Tarek El Moussa, have split up and seem to be moving on with new people. After a brief fling with her contractor and a maybe-rumored-relationship with hockey star, Nate Thompson, Christina is allegedly dating someone new. So who is Christina El Moussa dating now?
According to In Touch, the HGTV star may be dating a man named Doug Spedding, though she hasn't confirmed as much. Spedding also has yet to comment on the alleged relationship. The In Touch report claimed that El Moussa and Spedding had been dating for just a few short weeks, however, Entertainment Tonight, which also reported on the rumored relationship between the two, alleged that, according to a source, she and Spedding had known one another for almost 10 years. The two reportedly only recently reconnected following her marital separation in 2016.
Recent photos of El Moussa and Spedding show the two out on the town. They have also been spotted together on date nights and romantic boat rides, all smiles for the cameras.
It's been a bumpy road of late, but in an interview with People, the 33-year-old explained how she's coping with the chaos of divorce — and it's not all about finding someone new. "I'm focusing my energy on myself and my children," she said. "I'm feeling fabulous and can't wait to see what the rest of this year has in store for me, I have some exciting projects in the works!"
Christina isn't the only one moving on following filing for divorce. Her soon-to-be-ex-husband, Tarek El Moussa, has also been seen out with dates and is reportedly embracing his newfound single life. A source close to the couple told E! News as much:
Everything you see on social media is Tarek just having fun and enjoying his new single bachelor lifestyle. Tarek and Christina have agreed to be co-parents and co-business partners since their show was renewed for a new season and want to look good for their fans and the public eye.
Along with dating new people, the El Moussas are keeping their focus on what is best for their children. The two discussed their priorities with People, emphasizing,
We're getting through this by staying great friends and being the best parents possible. Divorced couples who fight their whole lives really mess up their kids. We had a talk and said, We still want the kids to understand we're a unit – that we're still a family even if we're not together.
Divorce can be nasty business, but it is good to see a couple staying positive and looking out for their family. We haven't seen the last of the the El Moussas, as the two are set to film another season of Flip or Flop. Regardless of who they're dating, the HGTV stars are continuing to build together, both at work and at home, and that's what really matters.