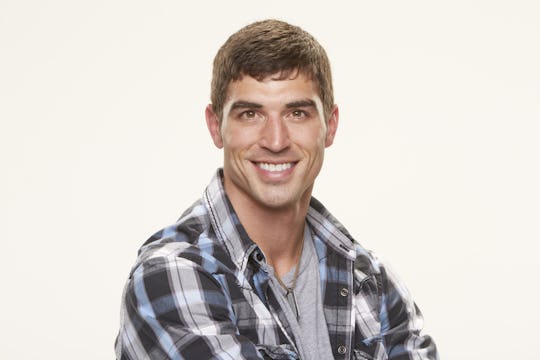 Sonja Flemming/CBS
'BB19's Cody Nickson Is Ready To Play The Game
There's a whole new group of houseguests moving into the Big Brother house and it's sure to be a drama-filled summer. The cast includes a lot of different kinds of people with different kinds of backgrounds, including Cody Nickson from Plano, Texas. So who is Cody from Big Brother 19? Here's what we know so far.
According to Cody's Big Brother bio, he grew up in Lake Mills, Iowa and now works as a construction sales rep. He loves surfing and first developed a love for the sport when he was stationed in North Carolina with the Marines. Now he likes to make trips to North Carolina, California, and Hawaii to surf and ride his motorcycle. He fears his biggest struggle in the house will be getting his eight hours of sleep. (I like where his priorities are at.) However, he said he'd be willing to sacrifice a good night's rest in order to stay up with the other houseguests and get some intel. It appears someone already knows how to work the system.
When it comes to his favorite Big Brother houseguest he chose "Evel" Dick Donato, who won Season 8 and briefly appeared on Season 13, because of how he played the game. As for Cody's own strategy, he has a solid plan.
Step one is to pinpoint the "overbearing houseguests" and then to get rid of the ones who talk about their game out loud. Step two is to eliminate the floaters. "If you float, you're getting voted out," he said in his bio. "I want to face warriors and champions to the end, not some tagalong."
Step three is to try to win every competition and influence others to make moves that will benefit him. He also mentioned that he'll gain the Head-of-Household position if he needs to and he'll "never put myself in the pawn position." Cody plans on being part of every conversation, but he won't insert his opinion directly, instead doing it "in a roundabout way, making people believe it's their opinion."
Fun facts about Cody include he's able to solve a Rubik's cube in less than a minute, he's never worn a suit or cologne, he's never taken a selfie, and he's never been offended. I find that last one hard to believe, but if it's true there's no doubt that will end in the Big Brother house.
You can get to know Cody and the rest of the houseguests when Big Brother 19 premieres on CBS at 8 p.m. ET on Wednesday, June 28.