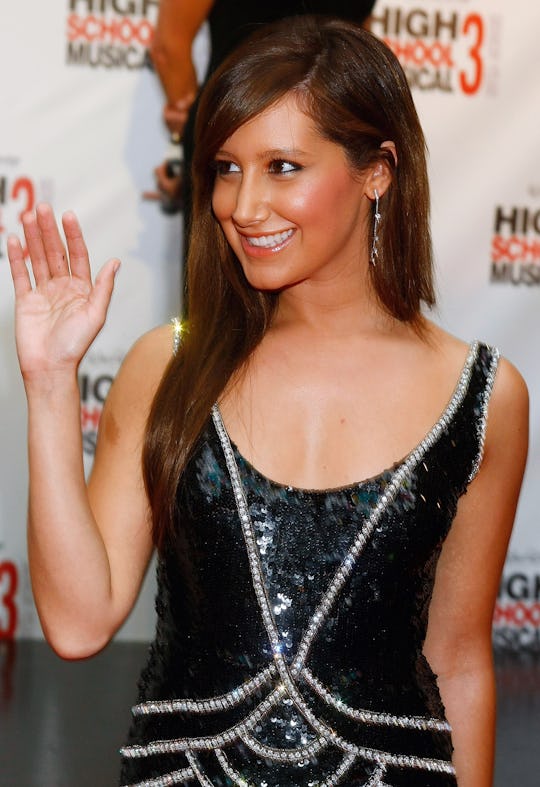 Lucas Dawson/Getty Images Entertainment/Getty Images
Who is Coming Back for 'High School Musical 4'? Cross Your Fingers for an Ashley Tisdale Cameo
It's been eight long years since High School Musical 3: Senior Year hit screens, but Disney has decided to reopen the franchise with a new, rebooted HSM. The film will air on the Disney Channel, and a new generation of high school students will be taking over the musical melodrama. Disney has officially opened up a nationwide casting call for High School Musical 4, but diehard fans — who were likely teens themselves when the movies aired a decade ago — might be more interested in who is returning for High School Musical 4 from the original cast.
So far, Disney has remained mum on whether any of the original cast will return for HSM 4, according to Metro News. But considering that the original film made a whole host of young actors stars — from Zac Efron to Vanessa Hudgens to Corbin Bleu — many expect that some of the original stars will make an appearance. I mean, they have to, right? Otherwise I can see very real backlash from fans (in the form of unhappy tweets) hitting Disney very, very hard.
Already, fans have shared their opinions on a new cast taking over High School Musical 4's main roles:
Take it easy, though, fans. After all, a high school musical starring the original cast would be a little creepy now, considering the original HSM stars are now in their twenties and thirties. And a Quarter-Life Crisis Musical just doesn't quite have the same ring to it.
However, judging by the roles that Disney is looking to fill for the upcoming movie, we might get a glimpse of a couple of legendary characters. One lead role is for a character named Campbell, the soccer captain/theater star, who is — very sneaky, Disney — Sharpay and Ryan Evans' cousin, according to E! Online. Why would Disney let us in on that familial fact, if not to hint at a cameo by Ashley Tisdale or Lucas Grabeel?
Still, nothing has been confirmed, and Disney's statements have been focused on how awesome it is for a new generation to be able to enjoy the famous movie. "High School Musical is part of Disney Channel's DNA," said Disney Channel President Gary Marsh, according to E! Online. "It embodies all that we stand for. As a way of continuing to embrace that heritage, we're excited to announce 'the start of something new' – as we launch a search for a new class of East High Wildcats to star in a fourth installment of the High School Musical franchise."