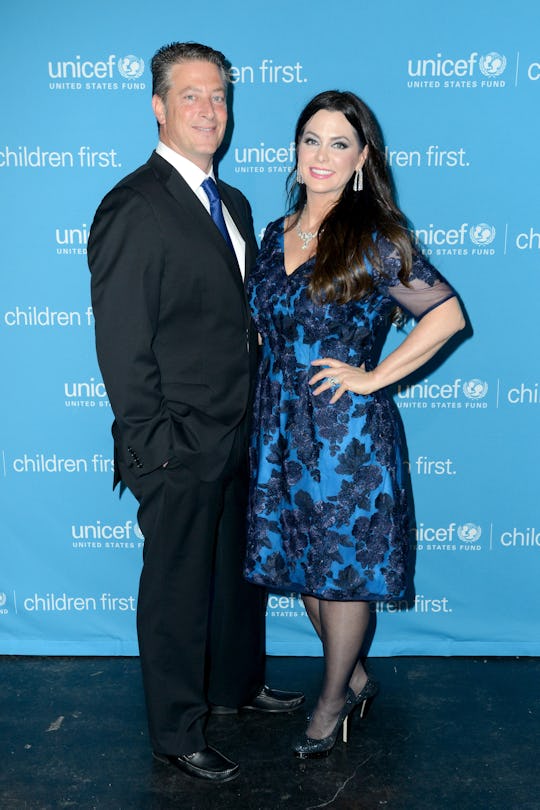 Cooper Neill/Getty Images Entertainment/Getty Images
D'Andra Simmons' Husband Is A World Traveler
Already, it's clear that the newest housewife in Dallas will be entertaining, but what do fans really know about her? What does she do? And who is D'Andra Simmons' husband on The Real Housewives of Dallas? Simmons' husband Jeremy Lock is a photojournalist and they seem pretty happy together. They're also pretty adventurous. Jeremy is a retired Master Sergeant from the Air Force, and he was awarded the Bronze Star Medal for his tours in Iraq. He also has two children from a previous marriage.
To be a good photojournalist, one can't be scared to travel. Combining his military expertise with his photography skills, Jeremy has been called the "Chuck Norris" of photojournalism, namely for his stunning shots of military life abroad. It's sort of true. He's been on six continents and to 40 countries and has had his work published in National Geographic, Time, and The New York Times. So he's sort of a big deal and is very good at what he does.
He has the awards to prove it, too. Lock has been awarded the Military Photographer of the Year award by the National Press Photographers Association, which is not something that just anyone can get. It's very prestigious, so if D'Andra seems proud of him, it's for very good reason.
He wrote on his webpage, "Not only do I get to live my life, but I've been able to live the lives of those I photograph, even for just a moment." Lock added, "There is more to the world than what is outside your front door." He takes his job super seriously. It's unclear exactly how much screen time Lock will get on RHOD, given his demanding schedule and the fact that it's always difficult to tell how many Housewife Husbands really appreciate being on camera. However, he seems to be really supportive of D'Andra. Lock wrote on his blog, announcing his wife's new gig:
The rumors are true! This real housewife of Highland Park is a Real Housewife of Dallas! #RHOD #August14th #ComingSoon Proud of you my sweet love!!! Hold on tight and let the fun begin! Love you!
Even if he's not in every episode this season, he'll be there in spirit. Simmons told People that her home is decorated like an African lodge since that's where she and her husband like to spend time. "We wanted to come home and feel like we're on vacation," she stated. She also said that she accompanies Jeremy around the world on his trips. "My friends call me Miss United Nations because I've been all over the world."
It sounds like they have a great time. Maybe she'll take her new friends with her the next time. The Real Housewives on a safari? That sounds dangerous.