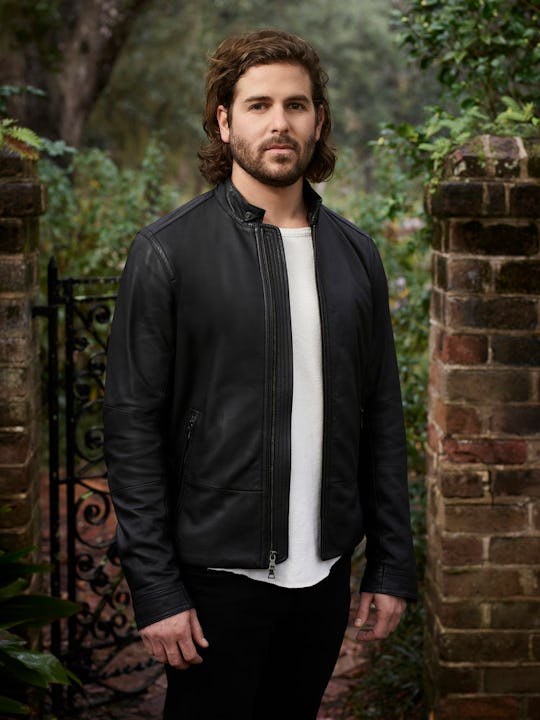 Virginia Sherwood/Bravo
'Southern Charm Savannah' May Have A Bad Boy On Its Hands
Every reality show needs a bad boy — just ask Lauren Conrad, circa Season 1 of The Hills. But where that was a bunch of young adults growing up, Southern Charm Savannah is about adults having fun, starting drama, and adulting on their own time. But like I said, there has to be a bad boy type in every group, which is who Daniel Eichholz is on Southern Charm Savannah. Well, more or less anyway.
The trailer for the new Bravo series depicts Daniel in a way that would have you wonder what his intentions are and if you can really take him seriously. But the fact that he's started his own business and helped grow the family law firm shows that he's more than capable of being the mature businessman when he needs to. According to his Bravo bio, Daniel is "far from your typical southerner," but with familial ties dating back to the Revolutionary War.
Daniel's ancestors are said to have started Savannah's first ever synagogue, which is also one of the country's overall first. But that's not where his ties to Savannah end. Like most of the other cast members of the series, Daniel grew up in Savannah and his family's firm, The Eichholz Law Firm, has been part of the community for years. He and his brother have worked the marketing side of the company, helping to build it up to a multi-practice business.
But like I said, there's more to Daniel than his business side. His Instagram makes him seem like someone who enjoys a good time, but also the finer things in life. And in the trailer for Southern Charm Savannah, Daniel's shown without a shirt at least two times, one of which appears to be during strip golf. Because apparently that's a thing? (It certainly makes golf seem more interesting.)
And I'm not saying that being the only person in a leather jacket in the cast photo means you're the Danny Zuko of the group, but it certainly makes it easy to draw a comparison.
Even so, beneath the guy who seems to be down for almost anything is someone who's also business savvy and holds his family dear to him, which you have to admire Daniel for. Every reality TV show needs a bad boy to help keep things interesting, so if Daniel fits the bill for Southern Charm Savannah, let's hope he's still somewhat redeemable in the end.