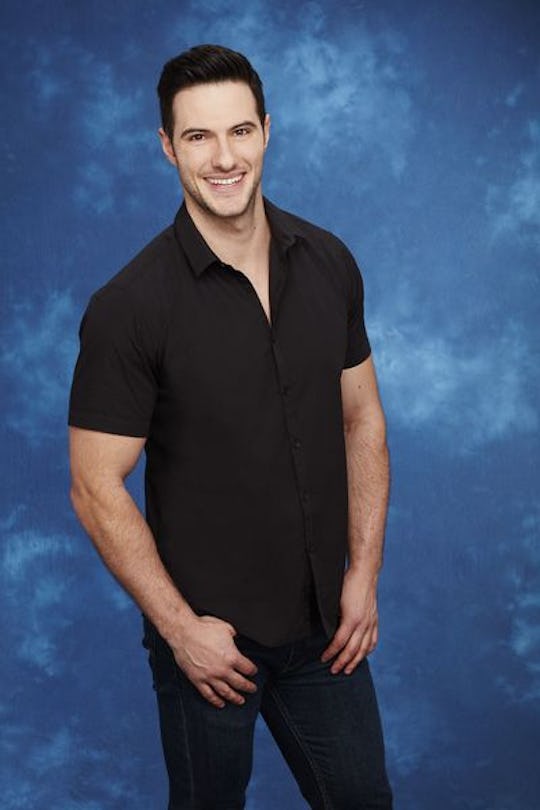 Craig Sjodin/ABC
Who Is Daniel On 'The Bachelorette'? Being "Canadian" Is Not How He Earns A Living
With the premiere date of JoJo Fletcher's season of The Bachelorette fast approaching – the premiere date is May 23 – everyone is excited to learn who the dudes trying to steal her heart are. The show has gathered 26 studs in varying degrees of lovability, who will be competing against one another for a chance at love with JoJo, who finished runner up on The Bachelor last season. Their professions read something like a list of what first graders respond when asked what they want to be when they grow up. We have a firefighter, a former professional football player, a singer/songwriter, and a U.S. Marine. We also have Daniel, who is alternately listed as "Canadian" (on Us Weekly) or "Male Model" (on ABC). Who is male model Daniel, the Canadian, on The Bachelorette?
According to his bio on ABC, I gather that Daniel is extremely confident, and expects the same from any woman he dates, having twice in his questionnaire compared himself to a "Lambo." He has no tattoos for the "same reason you don't put stickers on a Lambo," and he's comfortable in swimwear because "why have a lambo if you park it in a garage?" The thing he fears most on a date? "That she doesn't look like she does in pictures. Or when on a date, she embarrasses me in a restaurant." Take note, ladies. He doesn't consider himself a romantic despite his "good manners," he's traveled the world, and after four years of cooking classes he considers himself a very good cook. So what else can we learn?
He's A Fitness Fanatic
An important part of any model's job is keeping one's body in tip top shape, an aspect of the job that Daniel clearly takes very seriously. He also lists personal trainer as an occupation in his Instagram profile.
He's A Big Fan Of Adventure
Daniel captioned this photo "Flashback to waking up to a hippo outside my tent. Maybe not the safest place to sleep." Points for a legitimately terrifying experience.
He Loves Wildlife
Crocodiles, lemurs, raccoons, whatever. If it walks on four legs, Daniel will befriend it.
How far do we think this animal-loving, mountain-climbing, male-modeling Canadian will go to win JoJo's heart? Honestly, he seems up for anything, so I legitimately cannot wait to see. Feel free to make your own "damn Daniel" joke here.