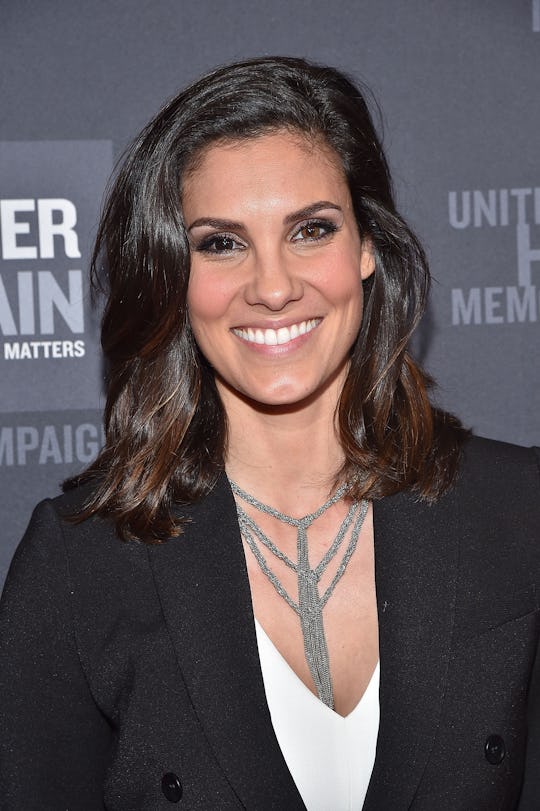 Mike Windle/Getty Images Entertainment/Getty Images
Who Is Daniela Ruah Married To? The Couple Is Expecting Their Second Child
Congratulations to NCIS: Los Angeles star Daniela Ruah! She announced on Monday that she is expecting her second child with her husband. But who is Daniela Ruah married to? Ruah's husband is David Olsen, and this will be their second child together.
The Instagram photo she shared to spread the good news shows her, Olsen, and their 2-year-old son, River Issac Ruah Olsen. In the photo, the family is all working out together. Ruah is barely showing, and she captioned the picture with the tongue-in-cheek question, "There are 4 people in this photo. Can you spot them all?" She added in this quotation from Carl Sagan to help express her excitement for the things to come: "For small creatures such as we, the vastness is bearable only through love."
It may not be too surprising to learn that Ruah met Olsen on the set of NCIS: Los Angeles. If you don't watch the show, Ruah plays the inimitable Kensi Byle on the CBS series (which is going on its eighth season). Believe it or not, Olsen was there to act as a stunt double for his brother, Eric Christian Olsen, aka Detective Marty Deeks. The two began dating not long after and had their first child in December 2013. In June of the following year they were married in Portugal, where Ruah is from and still has strong family ties.
In fact, she got her start in acting there. Her first job was working on the Portugese soap opera called Jardins Proibidos. That role kept her in Portugal until 2007, when she returned to New York. She enrolled in the Lee Strasburg Theater and Film Institute to complete her acting education and try to break into the U.S. scene. Two years later, she landed the role of Kensi on NCIS: Los Angeles, which she's had ever since. She's made brief appearances on other shows, like Hawaii Five-O, but mostly she's been dedicated to her longstanding part.
The writers of NCIS: Los Angeles may be scrambling to work this development into the storyline, so fans of the show should look forward to some exciting episodes ahead. In fact, it's going to be an exciting time on the set in general. Olsen's brother, Detective Marty Deeks, also has a new baby on the way that's only months apart in age from Ruah's — talk about good timing! Ruah is due in the fall, and, in the meantime, her stunt double will be working overtime.