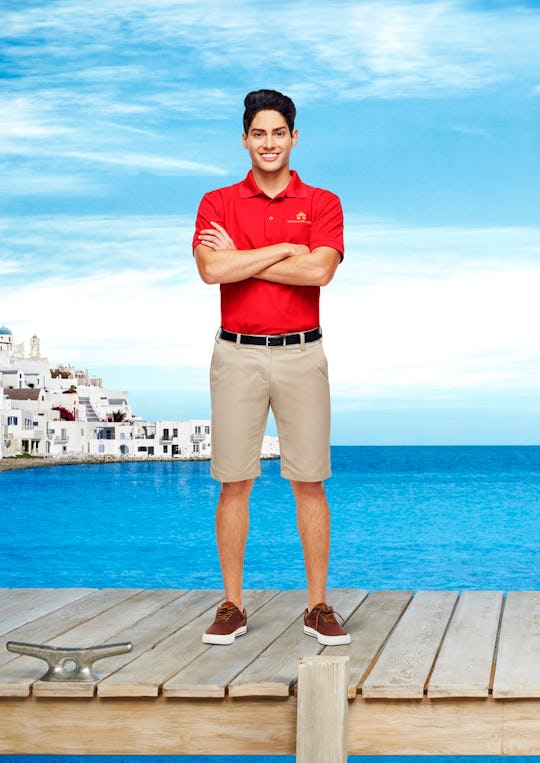 Tommy Garcia/Bravo
Who Is Danny Zureikat On 'Below Deck Mediterranean'? He's Eager To Succeed
With Below Deck Mediterranean, Bravo is expanding one of their franchises and adding some new faces to their stable of Bravo stars, as well as bringing some high drama to the high seas. Below Deck Mediterranean combines the workplace drama of Vanderpump Rules with the potential natural disasters of Survivor and the claustrophobia of The Real World, which will hopefully prove to be a winning combination. It's sure to be an exciting watch either way. The show has a lot of intriguing new cast members to meet, so let's get started meeting them. Who is Danny Zureikat on Below Deck Mediterranean?
Danny is a deckhand on the yacht the Ionian Princess, upon which nearly the entire show takes place. He's new to yachting though very excited to learn the ropes; he gave up a lot to pursue his yachting dream, even selling his all of belongings so he could afford the move from his hometown of Orlando, Florida to Ft. Lauderdale. His Bravo biography offers just a few more details: apparently Danny worked with Marc Anthony once (and feels you should know), and he's also very eager to please his high profile clientele. Preview clips for the series show Danny to be a relentlessly positive kind of guy.
Danny originally wanted to be a model (and you sure can tell from his Instagram), but now seems to be hoping that his turn on Bravo will give him a push towards acting. He did some modeling in Florida but nothing major, though Danny definitely looks on the bright side and seems grateful for every experience. In a Facebook post, he said, "The journey that I have traveled, the hardships I have gone through, the people that I have met, the experiences that I have gained...there is so much I can say about my adventure! Bottom line is, I appreciate every single moment, person and experience that has entered into my life."
Also represented on his Instagram is his love of travel, with countless pictures from gorgeous destinations. Yachting provides the perfect opportunity to travel in style, making it a great career choice for someone who wants to see the world – if you can handle putting up with all the demands, that is. Danny appears to be up to the challenge.
Hopefully Danny's good cheer will rub off on his cast mates and prevent them from going too crazy on each other. Either way, it'll be fun to watch.