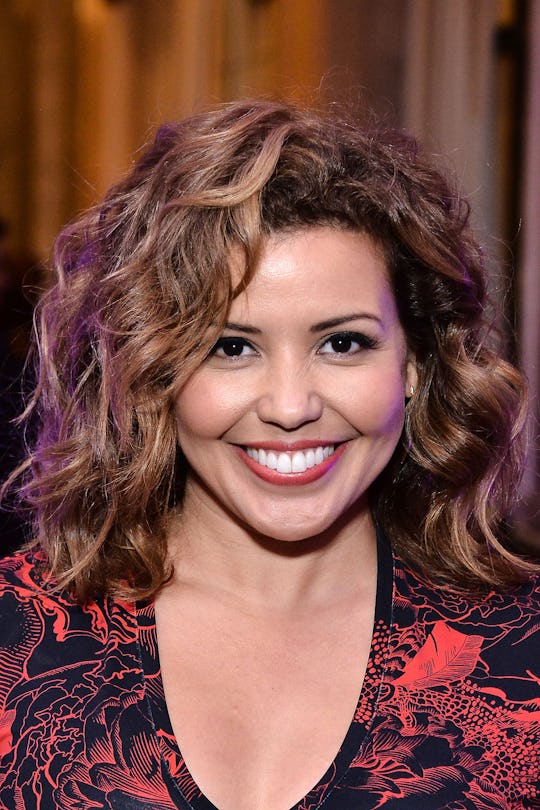 Araya Diaz/Getty Images Entertainment/Getty Images
Darci Is The Perfect Addition To 'Jane The Virgin'
While it's true that I'd still love to see Xo and Rogelio get back together on Jane the Virgin, I'm really starting to like Darci. Though she started out as Rogelio's matchmaker, she's now signed on to be the mother of his future child and Rogelio has developed a crush on her. Whether or not this baby proposal actually goes through, it looks like Darci will be sticking around for a while. So who plays Darci on Jane the Virgin? You've probably recognized her from past projects.
Justina Machado plays the no-nonsense matchmaker and she's been in the biz since the '90s, playing roles on both the small and big screen. Most notably, she's currently starring on the new Netflix comedy One Day at a Time as single mom Penelope Alvarez. She's also appearing on Queen of the South at the moment and if you have kids (or just like Disney Channel shows) you may also recognize her as the voice of Carmen on Elena of Avalor. In the past she's also had roles on Devious Maids, The Fosters, Private Practice, Switched at Birth, Desperate Housewives, Bones, ER, and Six Feet Under.
Machado has also appeared in multiple films, including The Purge: Anarchy, The Call, Final Destination 2, and A. I. Artificial Intelligence. It's obvious though that her home is on TV and it's clear why. Thus far she's been so fun to watch as Darci, especially when she stood up for herself in front of Xo, who made it abundantly clear she was not in support of Rogelio's baby arrangement at first. Darci was so firm with her words, Xo eventually conceded and even became cordial with Darci. It's no wonder Rogelio has developed feelings for her.
While filming, Darci had to leave set because Rogelio's attraction to her became much too obvious down south. Afterwards, Darci laid down the law. If Rogelio can't get over his feelings for her, they can't have a baby together. However, based on the preview for the next episode, it looks like she may have changed her mind.
Hopefully these two can work it out and still get their baby plan underway. Because I have a feeling that the two of them together would make incredible parents. You can see what happens with them along with all the other Villanueva drama on Jane the Virgin, which airs on Mondays at 9 p.m. ET on The CW.