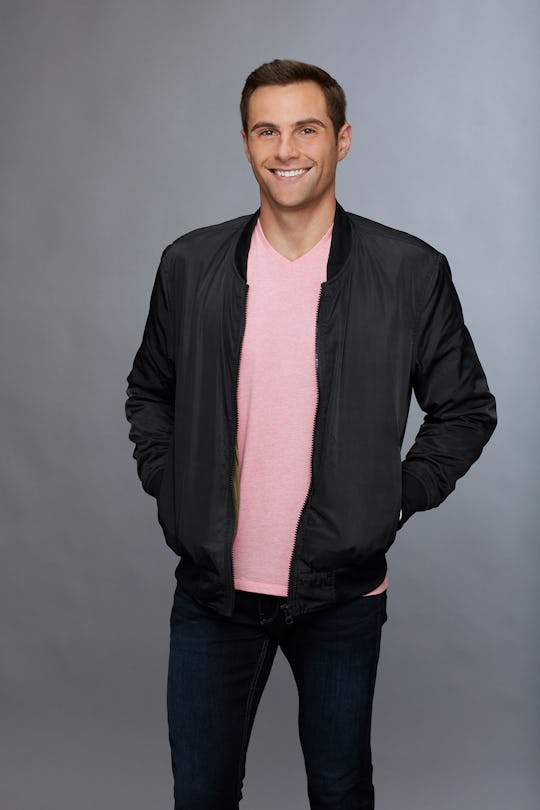 Craig Sjodin/ABC
David From 'The Bachelorette' Hates Avocado Which Is Not OK
After seeing Bachelorette Becca Kufrin being so heartbroken over her breakup with Arie Luyendyk Jr. on last season of The Bachelor, fans might be feeling a little protective of her on her new journey to find love. So understandably, background checks are in order, because ultimately, you need to know that you're rooting for the right guy. There is one contestant who people are talking about, and he seems to stand out from the crowd. So who is David on The Bachelorette, and what sets him apart from the rest of the hunks on the show?
His full name is David Ravitz, and according to ABC, he is a 26-year-old venture capitalist from Denver who likes skiing, golfing, fitness, and enjoys spending time with his family. However, the most important detail is that he hates avocado, but loves guacamole. And after looking through his Instagram account, you can see how much he really loves his family, sports, and traveling, too.
In an Access Hollywood interview with Bachelor and Bachelor In Paradise alumni, Ashley Iaconetti, David mentioned that he was able to take time off to join Season 14 of The Bachelorette because he actually runs his own private equity firm. He told Iaconetti that he hadn't really been a Bachelor fan previously, but started binge watching the last few season right before joining the show. When Iaconetti asked him about his thoughts on Becca, David said that he was thrilled that it was her, adding, "She's very articulate, and that's something that I look for in a girl."
As for finding a way to stand out amongst the contestants on their first meeting, David apparently had a few things up his sleeve. He mentioned in the interview that he shares a birthday with Becca, and even planned on using that as common ground with her, but evidently, he also used cosplay to get her attention. Earlier this week, Chris Harrison posted a picture from the first episode in which Becca is standing with a man in a chicken suit. Well, as it turns out, it was David who dressed up as a chicken for his first meeting with Becca, and honestly, as funny as it is, I don't know what kind of romantic impression that may have left. After all, who wants to date a chicken?
As long as he's there for the right reasons, that's all that matters. He told Iaconetti that he was joining the cast with hopes of finding the love of his life, someone he "could share the next 70 years with." When asked about criticism of his young age (he is two years younger than Becca), David said that he wasn't scared to take the next steps in his life and is completely ready to get engaged and move in with someone he falls in love with.
Not only is David ready to fall in love and get engaged, when asked about being able to fall in love and get engaged in the short eight weeks of filming, he told Iaconetti that with the amount of time the couple spends together, it's not hard for feelings to heat up quickly, so he is "going into this with an open mind." He also noted that he brought books to read would be keeping a journal (how sweet) so he could articulate his feelings and keep busy while being stuck in various hotel rooms during filming.
He does seem to be there for love, but David has some pretty stiff competition. This season of The Bachelorette features 28 hunks, including pro football players and tech guys, so you'll have to see how each one fares through their first date with Becca. The first episode of Season 14 will debut with a two-hour premiere on Monday, May 28 at 8 p.m. EST on ABC.