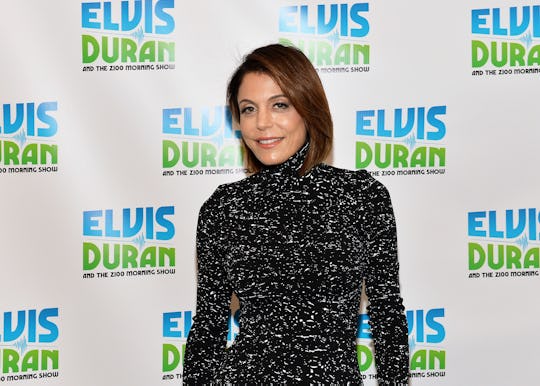 Slaven Vlasic/Getty Images Entertainment/Getty Images
Who Is Dennis Shields? Bethenny Frankel's Boyfriend Is Very Successful
After watching Bethenny Frankel's difficult divorce play out, it was nice to see her get back into the dating game during Season 8 of The Real Housewives of New York. She didn't end up connecting with any of her onscreen dates, but Bethenny has found someone outside of the show, and it seems like she's happy in her relationship for the first time in a while. Still, there are a lot of questions about Bethenny's new boyfriend: how did she meet him? What does he do? Most importantly, who is he? Who is Dennis Shields?
Dennis Shields may be a new name to Housewives fans, but he's been friends with Bethenny for almost thirty years. Bethenny actually knew his soon to be ex-wife in high school, and she and Dennis have been in the same social circle for years. Bethenny joked to People that they were a "perfect match" because they're both legally married but separated; while it may have been a joke in answer to some co-star criticism, it's still got to be nice to have someone who understands what Bethenny's been dealing with for the last few years. They're a good match in other ways, too: Dennis is more than successful in his own right.
Dennis comes from an accomplished family, too. His mother is a lawyer and his father is a neurologist, though Dennis has chosen to work in finances. After getting his master's in PR from NYU, Dennis became a banker. He is currently working as the CEO of LawCash, a company that deals in "litigation funding and attorney financing services." He is also the Founder and Directer for Esquire Bank, as well as a Chairman for YieldStreet, a website for alternative investments. As if those weren't impressive enough titles to add to his resume, he also had a hand in creating the American Legal Finance Association (ALFA). In a surprising twist, he has also published two novels.
While Bethenny isn't afraid to say how happy she is in this relationship, telling People that she hasn't been "this happy in a really long time," she has also learned from her past relationship mistakes. "You know the definition of insanity is repeating the same behavior and expecting different results, so I'm not going to make the same mistake twice," Bethenny said. "So, if I'm happy in a relationship, I want to keep it private for as long as I can. It has not worked out with me well in the past to be gushing over being really happy – I'll leave that part to my cast mates."
If Bethenny is as insistent upon keeping this one private as she claims (and who could blame her), then I wouldn't expect to see Dennis on RHONY any time soon. Fans will have to be content with the fact that she's content.