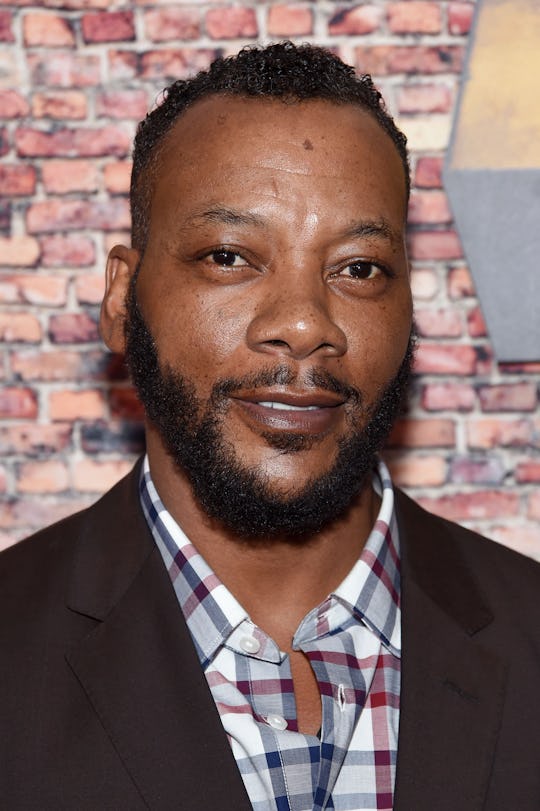 Jamie McCarthy/Getty Images Entertainment/Getty Images
Who Is Diamondback On 'Luke Cage'? He Used To Be Friends With Luke
There's not much time left before Luke Cage is finally released on Netflix. Although the show will take place after the end of Jessica Jones we'll still learn a lot about the origin story of Luke Cage. One major part of Luke's backstory is his relationship with the villain, Diamondback. So who is Diamondback and what's his connection to Luke Cage? Well, it's a little complicated.
Before they were Luke Cage and Diamondback, they were just Willis Stryker and Carl Lucas and they were best friends. Together Willis and Carl joined the local Harlem street gang, the Bloods, and made their way up the ranks until they eventually became the gang's leaders. However, once Carl realizes how his actions are hurting his family he decides to better himself by leaving the gangs behind. Differently, Willis continues to rise through the ranks of crime, setting himself on a different path from Carl, though they remain friends. It isn't until Carl's colleague and Willis' girlfriend, Reva Connor, breaks up with Willis that things started to go South.
Willis blamed Carl for Reva breaking up with him and in retaliation he stole two kilos of heroin from his rival Cornell Cottonmouth's gang and used to frame Carl, which got him sent to prison. It was in prison that Carl Lucas became Luke Cage and through an experiment gone way he gets the superpower that makes his skin unbreakable. While Luke became a hero, Willis became cemented as a villain. As retribution for the drugs he stole, Willis car was ran off the rode and though he survived Reva, who was riding with him, did not.
This led Willis to become Diamondback, named because of his skill with knives. However, when Luke escaped prison he went after Diamondback and his latest gang, Syndicate. Diamondback was warned if he didn't handle Luke himself he would be out of the gang so naturally he tried to killed Luke. Unfortunately for him, Luke isn't easy to kill and it was Diamondback that ended up falling to his death when he fell through a skylight during an attempted ambush on Luke.
It's unclear just how much of what's in the comics will be used in the show but both Diamondback and Cornell will be in it and Cornell is the main villain. You can see both of them face of against Luke Cage when the show begins streaming on Netflix on Sept. 30.