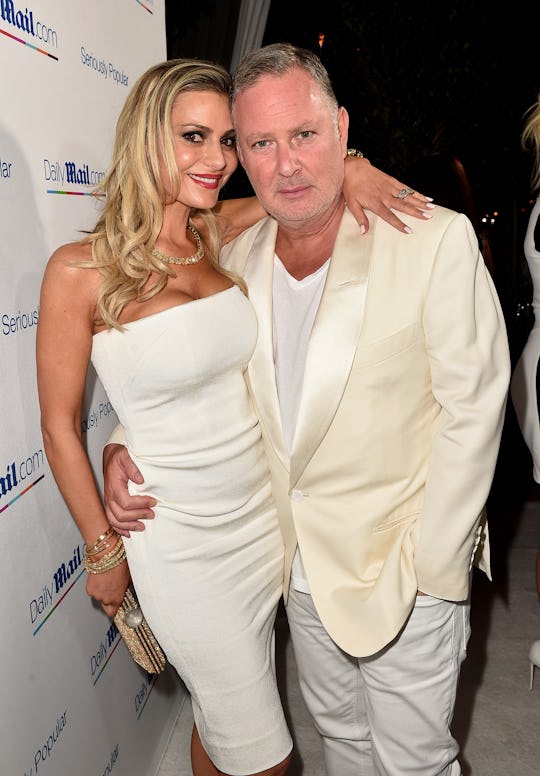 Alberto E. Rodriguez/Getty Images Entertainment/Getty Images
Who Is Dorit Kemsley's Husband? 'The Real Housewives Of Beverly Hills' Star Has Found Love
Even the most casual fan of The Real Housewives of Beverly Hills knows that there is a certain amount of drama and lavishness that comes with the territory of being on the show. And for newcomers Dorit and Paul Kemsley, with their fully staffed home, it's no different. But who is Dorit Kemsley's husband? The Real Housewives of Beverly Hills star found love in a man who seems like the real deal.
The couple met through mutual friends and, after wooing her, the British-born businessman moved to New York and eventually proposed to her at their favorite restaurant. They were married in 2015, not too long after having their first child, Jagger, and eventually settled in Los Angeles. Now, they have another child together, their daughter, Phoenix (can you even handle those adorable baby names though?), while Paul has two older daughters and an older son from his previous marriage.
Judging by his Instagram account, Paul is very much a family man, which is pretty refreshing to see from a businessman, who apparently rubs elbows with the likes of Sting and Goldie Hawn. (OK, I'm officially impressed!) Paul, or "PK" as many call him, has had years of experience in different types of business, mainly property development, but now his passion centers around celebrities.
He currently runs Nixxi Entertainment, his talent agency, with Dorit and lays claim to notable clients like Boy George and Brazilian soccer player Pelé. And as the former chairman of the New York Cosmos soccer club, that has to be humbling. But what else is there to Paul from Real Housewives of Beverly Hills?
He's A Supportive Husband
The amount of photos and captions praising his wife on Instagram are almost too cute to handle and shows just how real their love truly is. In fact, one photo, which he posted just days before the Season 7 premiere, had the caption, "Tonight I'm gonna be by your side always." Pretty sweet, right?
Boy George Is His BFF (Kind Of)
Paul currently represents Boy George in his talent agency, but that's not where their relationship ends. Apparently, Boy George is also living in the Kemsleys' mansion, which sounds kind of amazing.
He's A Family Man
He periodically posts photos of all of his five children, praising them and loving them as any great dad would.
He's Kind Of A Normal Guy
I'm talking the kind of normal guy who can get down with ordering pizza and eating half of it with no shame. The kind of normal guy who is completely happy spending an afternoon with a beer and Netflix. Those other husbands on Real Housewives of Beverly Hills are going to need to step up their game if they don't want to be overshadowed by Paul's many relatable attributes.
Season 7 of Real Housewives of Beverly Hills just premiered last week, but it's pretty obvious that the Kemsley family is going to fit in well among their new castmates and longtime friend, Lisa Vanderpump. I mean, when you come to the series with a celebrity already living in your home, how could you not?