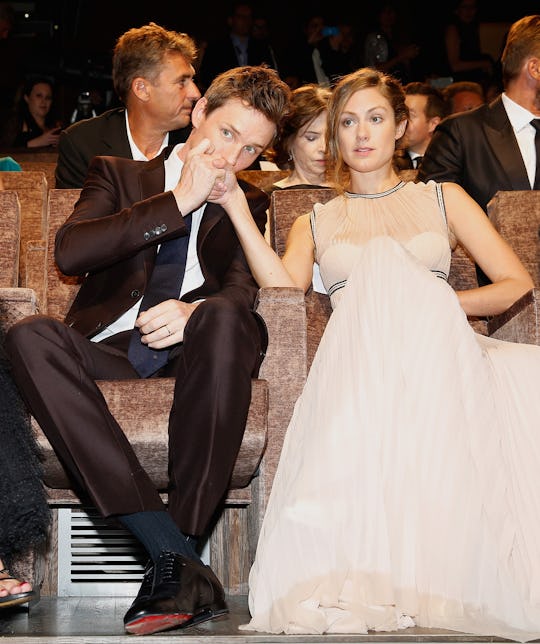 Getty Images
Who Is Eddie Redmayne's Wife, Hanna Bagshawe? Helps Him Get Dressed, Making Them The Most Adorable Celeb Couple
Although he's the one nominated for a Golden Globe, Eddie Redmayne's wife Hannah Bagshawe wins for coolest celebrity SO. Bagshawe and Redmayne married last December and just last week announced that they are expecting their first baby. They might be the mushiest couple out there. The Danish Girl star told People that their first year of marriage and their baby news is just too much for him. And he called her a "saint," you guys:
It's been extraordinary. It's been the most wonderful whirlwind.I think saint might be the word. She is an absolute saint. And it's a ride for both of us. It's wonderful doing it with someone you love because you also have a second eye on it all.
Bagshawe isn't an actress or model or singer. She's an antiques dealer, according to The Guardian, and Redmayne says that she keeps him grounded. Last January, he told E! that she calls him at work:
There was a moment yesterday where I was in rehearsal and my wife was calling me because our dishwasher broke down. So in the process of trying to focus on my craft, I was dealing with the blocked pipes.
She was also late to their wedding, according to an interview Redmayne did on Ellen:
They're sort of the cutest couple to walk the red carpets these days. Twitter is all in favor of the pair:
It's always nice to gawk at an adorable couple on the red carpet. But let's hope she nixes the plaid suits this year.
Image: Ian Gavan/Getty Images