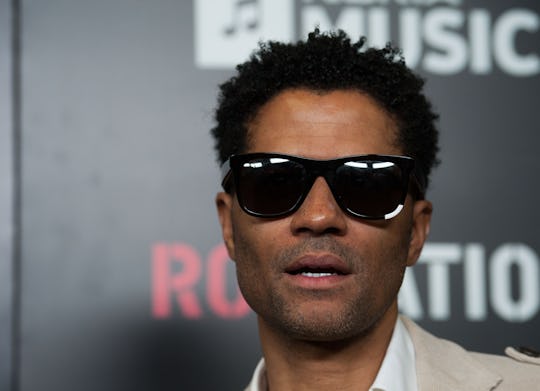 Valerie Macon/Getty Images Entertainment/Getty Images
Eric Benét Responds To JAY-Z's '4:44'
On Friday, the very much awaited album by JAY-Z, 4:44, launched on TIDAL. Fans naturally began streaming the new album immediately, and they were not disappointed to find out that Hov's newest work was like a confessional of everything the public wanted to know about: the elevator, Becky, and now Eric Benét, who you may not be familiar with. So who is the Eric Benét mentioned in 4:44 and how did he wind up on JAY-Z's new album?
While fans devour the newest album (that comes years after Magna Carta Holy Grail), many are noticing just how personal the new release is. For a man who, for the most part, stays pretty private (see: the still unreleased information about his and Beyoncé's twins, born over two weeks ago), the album really lifts a veil to many behind-the-scenes things that could be happening in his life. Of course, artists are allowed to make and say whatever they want, and there is no confirmation that whatever JAY-Z says, or Beyoncé said in Lemonade, is 100 percent accurate. Still, that doesn't mean fans aren't going to speculate the hell out of the lyrics that are circulating all over the internet. And one of the biggest ones involves R&B singer Eric Benét.
"You almost went Eric Benét
Let the baddest girl in the world get away
I don't know what else to say
N***a, never go Eric Benét"
These lyrics come from the first song on the album, "Kill Jay Z." And, naturally, fans are going to be wondering what Benét has to do with JAY-Z, and why he's on the album. Benét is a four-time Grammy nominated artist, who has also acted here and there. Over the course of 12 years, Benét has been nominated for Grammy awards in the following categories: best R&B performance by a duo or group with vocals, best male R&B vocal performance, best R&B album, and best traditional R&B performance. So, clearly he's done well for himself in the industry. So why is JAY-Z bringing him up?
In 2001, Benét married Halle Berry. The couple separated a couple years later, "amid cheating rumors on the part of Benét," according to Complex. The publication also notes Benét "eventually confessed to being a sex addict" and went to rehab. After that, the jokes started rolling in at Benét's expense of ruining a relationship with Berry, who was named Most Beautiful Woman by People the same year they separated.
Shortly after the album was released, Benét responded to JAY-Z's lyrics, with a tweet that is anything but subtle. "Hey yo #Jayz!," the singer writes on Twitter, "Just so ya know, I got the baddest girl in the world as my wife... like right now!"
The tweet references Benét's current wife, Manuela Testolini, who used to be married to Prince in the early 2000s. Benét and Testolini married in 2011 and have two children.