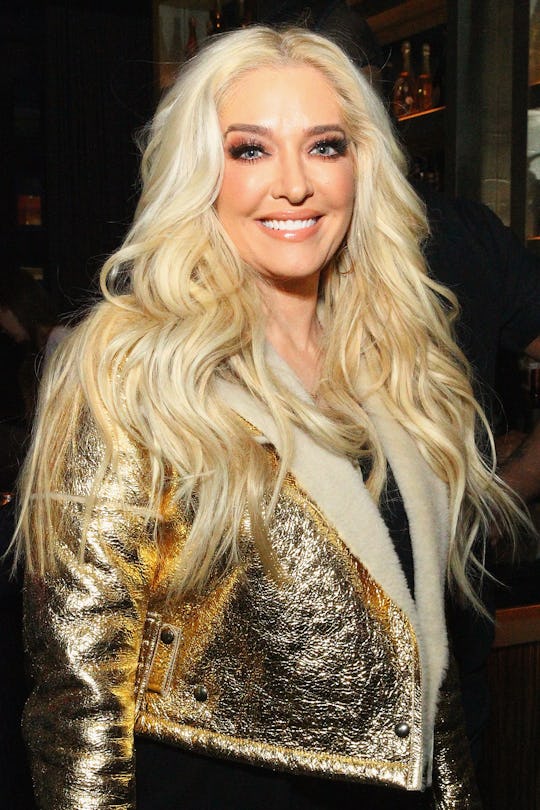 Astrid Stawiarz/Getty Images Entertainment/Getty Images
'RHOBH's Erika Jayne Is Very Close To Her Mom
Though Erika Girardi's family doesn't usually appear on The Real Housewives of Beverly Hills, Season 7 showed a softer side of Erika Jayne. Her mom first appeared for a visit during Erika's 45th birthday party, and in "Sweet Georgia Jayne," Erika took a trip down to her hometown of Atlanta, Georgia to spend some more time with her mom. It gave viewers a better look at where Erika came from and how her love of performing began. Her mom was a big part of her inspiration. But who is Erika Jayne's mom?
Erika's mother is named Renée Chahoy. She was a classically trained pianist and piano teacher who gave lessons from home while Erika was growing up, though Erika herself never took to the keys. While Erika's love of music and performance manifested in a different way, her mother's music also had a big impact on her. In an interview with AceShowbiz.com in 2009, Erika said, "You know, one of my special childhood memories is waking up on the weekend and listening to my mother playing downstairs. So, we would have all these beautiful classical music in the house and that was such a wonderful feeling. So, sure. She's been an influence on my musical career." It was a story Erika also relayed during her visit home on the show, so it was obviously a memory she held dear.
At first, Erika was hesitant to showcase her relationship with her mom on screen and even resistant to doing so, but ultimately thought that their relationship would be relatable for people. It would also allow fans to see another, more "human" side of Erika — not just the pop persona, but the real person. Erika has often been accused of being guarded on the show (seriously, Dorit, everyone gets it), so allowing fans a glimpse of her home life revealed another side to her.
Though Erika and her mom are very close, their relationship isn't perfect. Erika spoke about how her mom was very hard on her while she was growing up; though Renée was affectionate, she was also very critical and a disciplinarian. They both shared a love for performing, but because Renée was not able to realize her dreams, she put a lot of those dreams on Erika, which was tough for her as a kid. However, the visit home seemed to help their relationship, too; when Erika's mom apologized for being hard on her, Erika's emotional response showed that it was something she needed to hear.
It also looks like Renée is beginning to embrace her showbiz dreams these days; IMDB credits her with appearing in three films over the last two years. Renée inspired Erika in the first place, so maybe Erika was able to inspire her mom in return.