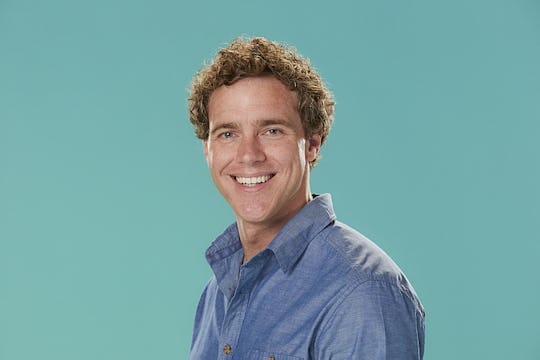 Monty Brinton/CBS
Who Is Frank Eudy's Girlfriend On 'Big Brother 18'? She's A Topic Of Conversation
This season of Big Brother is getting more and more intense with each passing week. Bridgette won the HOH competition this week, but it seems Frank is the one really running the house. He made his own suggestions for who should be on the block (which Bridgette happily accepted) and then won the Roadkill competition as well. But next week we may see the downfall of Frank. After his rude and sometimes misogynistic comments to the ladies of the house, many people (including fans of the show) want Frank out. And with the negative way Frank seems to treat women on the show many have begun to wonder who Frank Eudy's girlfriend outside Big Brother is.
Based on her Instagram, it looks like Frank has been dating Ashten Owens for at least four months (based on the timeline of Instagram). Ashten seems to be very into fashion, and judging by her LinkedIn, she definitely has the resume to stand behind that claim. According to her profile, she has worked as a Sales and Merchandise Assistant at a multitude of retail locations. She also went to school at the University of South Carolina-Columbia for "retailing." You've got to admire a girl with a dream, right? is very into fashion and sales and has been working in the field for years.
The reason Frank's girlfriend seems to have achieved a bit of attention from fans is because of some comments Frank has made inside of the house. It's nothing new for houseguests to give shoutouts to their family and friends from inside of the house. The 16 houseguests enter the house knowing that there is a very good chance they might not see them for upwards of 99 days. So, keeping the memory alive is nothing new.
In Frank's case, though, he's made some comments about his girlfriend — along with comments and actions towards other women in the house — that have alarmed some viewers. For example, the issue that arose with Day.
From the looks of Ashten's Instagram, she and Frank make a very cute couple, but with the way Frank's been acting on screen and the things he's been saying, you've got to wonder what she thinks about some of the things happening inside of the house.
Still, maybe there's more to Frank than what we've been seeing onscreen. In any case, Frank may be going back home to Ashten sooner than he thinks.