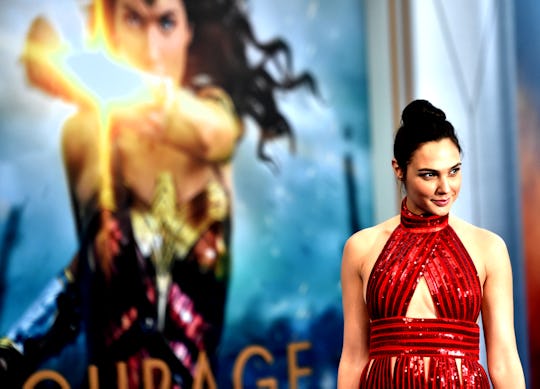 Frazer Harrison/Getty Images Entertainment/Getty Images
Gal Gadot & Yaron Varsano Are Total #RelationshipGoals
Gal Gadot made her big screen debut back in 2009 starring opposite Vin Diesel in the Fast and the Furious franchise. She's worked consistently in Hollywood since then, however, many Americans only started to learn about the Israeli actress after she landed the highly coveted role of Diana Prince in the big screen adaptation of Wonder Woman. Overall, Gadot has lead an extremely interesting life and multifaceted career: After winning the Miss Israel beauty pageant in 2004, Gadot went on to serve in the Israeli military for two years, then entered law school before pursuing her acting career. Somewhere in the midst of her busy schedule, Gadot met and fell in love with her husband, Yaron Varsano, at a party in the desert. They've been together for nearly a decade now.
Varsano is a successful businessman who owns The Varsano Hotel in Neve Tzedek in Tel Aviv, Israel. Ten years his wife's senior, Varsano told Gadot he was serious about her on their second date. The Wonder Woman actress opened up about early days of her relationship with Varsano in an interview with Glamour, saying,
We met nearly 10 years ago through mutual friends at this very strange party in the Israeli desert. It was all about yoga, chakras, and eating healthy — we didn't exactly find ourselves there, but we found each other. I think I [knew he was the one], but I was too young to get it. He did. He's 10 years older than me. He told me on our second date he was serious and wasn't going to wait more than two years to ask me to marry him. Fast-forward two years; he proposed. We were married in 2008.
Since tying the knot in the 2008, the happy couple has welcomed two daughters together, 6-year-old Alma in 2011, and infant Maya, who was born in March. Gadot and Varsano frequently showcase the adorable little ones their Instagram accounts.
Gadot has often spoken about the difficulties of balancing the responsibilities of motherhood and work. She has taken time to cite her husband for being especially supportive, telling Glamour that it was her husband who told her, "Gal think about what kind of a role model you want to be. If you want to show Alma that she can follow her dreams, that's what you should do, and we will figure out the logistics."
Varsano and Gadot often travel back and forth between Israel and the United States with their daughters. It's great to see them sticking together and making time for the family despite their busy schedules.
As Gadot's star continues to rise, you're bound to see more of her and her adorable family. Hopefully, fans will get to learn a little bit more about her support network at home and all of her daughters' sweet mile-markers as well — because with parents like that, those kids are definitely bound for greatness.