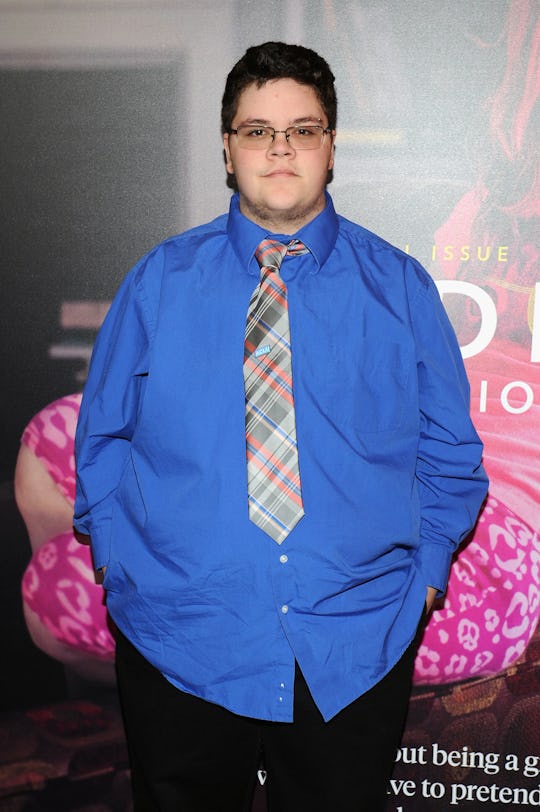 Brad Barket/Getty Images Entertainment/Getty Images
Gavin Grimm's Story Is One We All Need To Hear
While introducing a performance by Metallica and Lady Gaga at the 2017 Grammys on Sunday, actress and transgender activist Laverne Cox used her stage time to deliver a call to action on a little-known case headed to the Supreme Court this spring. "Everyone, please Google 'Gavin Grimm,'" Cox told the audience. "He's going to the Supreme Court in March. Hashtag, 'stand with Gavin.'" Cox's plea led hundreds of people to search Google and Twitter over the course of the night for more information about Grimm and his case. Who is Gavin Grimm? The Virginia teen is taking an important stand for transgender rights — and now, thanks to Cox, millions more people will know his story.
According to The Washington Post, Grimm was a sophomore at a Gloucester County, Virginia public high school when the shy teen began quietly reintroducing himself to his peers as a boy. After he began dressing in baggier clothes and wearing his hair cropped short, using the boys' bathroom felt like "the natural progression of things," he told the Post. Grimm got permission from his principal, Nate Collins, and figured all was well, according to that report. Things turned sour, however, when other people in Grimm's small community heard of the teen's transition.
The ACLU, which is representing Grimm in the lawsuit, wrote that the Gloucester County school district ultimately voted to bar Grimm and other transgender students from using communal restrooms that correspond to their gender identities, instead forcing them to use "alternative, private" facilities. In practice, that meant that Grimm was directed to use a bathroom designated by the school as "gender neutral," The Post reported, but had the additional effect of making the young man feel even more singled out and scrutinized.
Of course, the highest court remains one justice short and split 4-4 along ideological lines, so how the Supreme Court would rule in Grimm's case is really anybody's guess. That's why it probably helped that the ACLU's argument — that the district violated Grimm's protection from sex discrimination under Title IX — seemed to align with the government's own position on these issues. Last May, Obama administration officials directed schools to allow trans youth to use bathrooms that correspond to their gender identity, a decision that was applauded by civil rights communities but saw immediate pushback from conservatives who argued that it put the privacy and safety of other students at risk.
And now that power has changed hands at the departments of Justice and Education, it appears the government is set to change positions on this issue, too. The New York Times recently reported that Justice Department officials have decided not to challenge a nationwide injunction against the order, meaning school districts will be under little to no pressure to protect transgender youth's rights to privacy.
But again, no one can predict exactly how the Supreme Court will rule. What's certain, though is that Grimm's simple request to use the appropriate bathroom has had untold impact. He may not have wanted to spotlight — The Post and others describe Grimm as a shy young man and how Cox's shout-out caught him by surprise on Sunday night — but his story has placed an important national spotlight on transgender youths' right to privacy and basic dignity. And thanks to Cox, that spotlight will shine for a little bit longer.