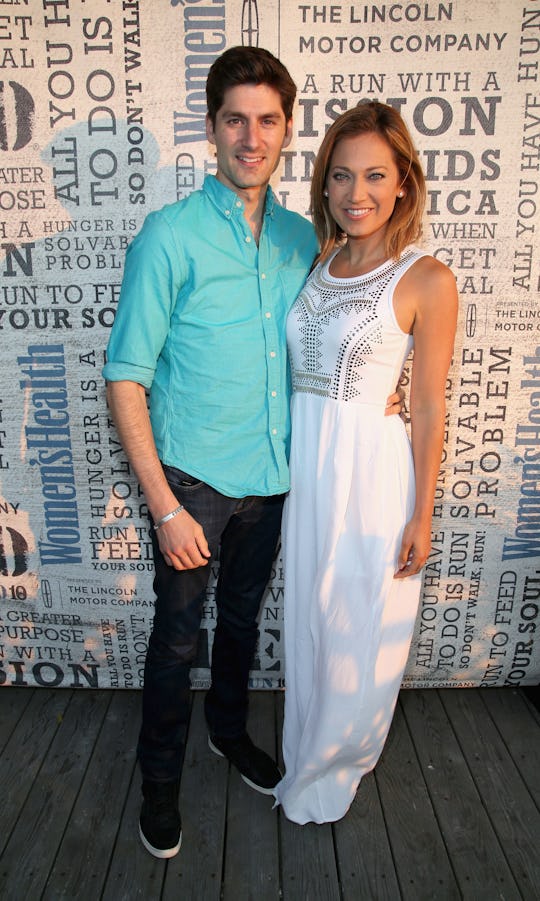 Paul Zimmerman/Getty Images Entertainment/Getty Images
Who Is Ginger Zee's Husband Ben Aaron? The Two Have A Lot In Common
Ginger Zee is not only a great meteorologist on Good Morning America but a fantastic dancer, too. She's been killing it on Dancing with the Stars and it's no surprise that she's made it this far with such high scores. But, when Zee isn't hitting the dance floor or telling us the weather, she's at home being an amazing wife to Ben Aaron, and a fantastic mom to their son, Adrian. So who is Ben Aaron, Ginger Zee's husband? Just like Zee, you've probably seen Aaron before.
Although Zee is great on GMA, she's not the only media personality in her family. Her husband, Aaron, has also been gracing our TV screens for a long time, but he got his start in radio. At a young age, he actually hosted his own public access show from his basement before getting a job with Radio Disney at the age of 18 and then hosted a radio show in Tucson, Arizona.
After that, Aaron made his way to L.A. where he began his TV career as a host on the show Daybreak O.C., an Orange County morning show, before moving to San Diego and working at FOX as a features reporter.
Then in 2009 Ben joined WNBC as a features reporter for New York Live where he not only did on-air appearances, but also wrote, edited, and produced daily segments for the show. In other words, he's multi-talented and if you don't believe it, the three Emmy Awards he received for his work should be enough confirmation.
Since then, Aaron has stuck with NBC, working as a contributor for Extra, Meredith, and the fourth hour of Today. Now, Aaron is the co-host of a half-hour talk show called Crazy Talk alongside The Bad Girl's Club Tanisha Thomas. The show takes a look at the crazy moments from reality TV, and the hosts discuss and poke fun at the crazy antics of reality TV stars.
If you don't watch a lot of TV or morning shows you may know Aaron from his YouTube videos. His most popular video about "dance walking fitness" has over 3 million views, and rightfully so. It's hilarious.
It seems Zee may have gotten some of her dance moves from her husband because he obviously has skills.