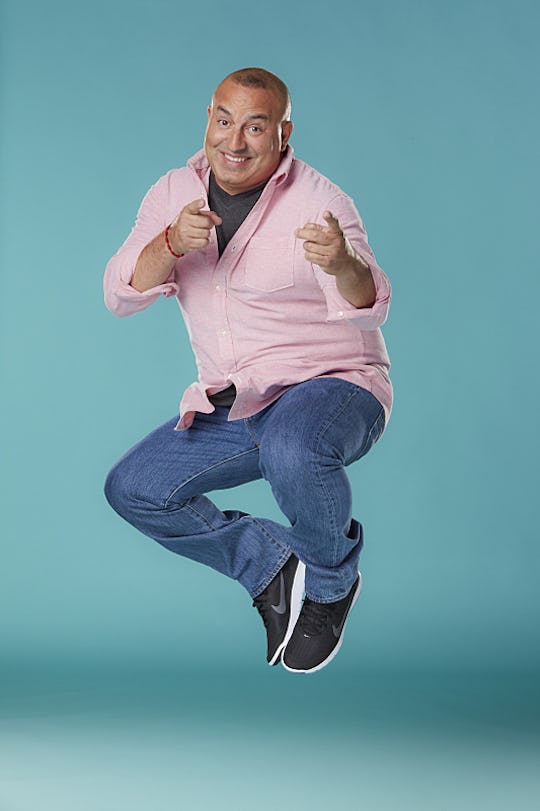 Monty Brinton/CBS
Who Is Glenn On 'Big Brother 18'? He's Bringing A Combo Of Skills To The House
Big Brother 18 finally premieres on Wednesday, June 22, and fans can't wait to meet the new contestants. This season there's a diverse cast of people, which includes two siblings of previous contestants. One contestant to keep an eye out for this season is Glenn Garcia, the noticeably older houseguest. but who is Glenn on Big Brother 18?
Hailing from the Bronx, New York, Glenn is now a dog groomer, but before that he was a police detective. Glenn describes himself as small, big, and great and some of his favorite activities include playing with his daughter, deep-sea fishing, and traveling. For Glenn, he believes his biggest challenge in the house will be being away from his family and not knowing what's going on with them and in the world. He fears he'll worry about whether his loved ones are doing okay while he's in the house, a concern that many contestants have.
Just like any Big Brother fan, Glenn also has his favorite houseguests from previous seasons. He really liked Will Kirby from Season 2, Evel Dick Donato from Season 8, Mike "Boogie" Malin from Seasons 2 and 14, and Frankie Grande, Ariana Grande's brother, from Season 16. Glenn said he liked their "style of play", and we can probably look for similarities between his strategy and the strategies of these past competitors. As for right now though, Glenn said he's not too sure what his strategy will be just yet and he has to meet the other houseguests before he can make a sure plan. That's usually the most successful tactic, so he's already a frontrunner in my book.
If Glenn could bring anything into the house with him he said he'd bring his iPod because "music soothes the soul." He'd also bring his clippers to shave his head so he could "continue looking good" and pictures of his daughter so he could "keep [his] heart filled with joy." Aw — what a sweet dad! Will his paternal instincts hurt or help him in the game? We'll find out this season.