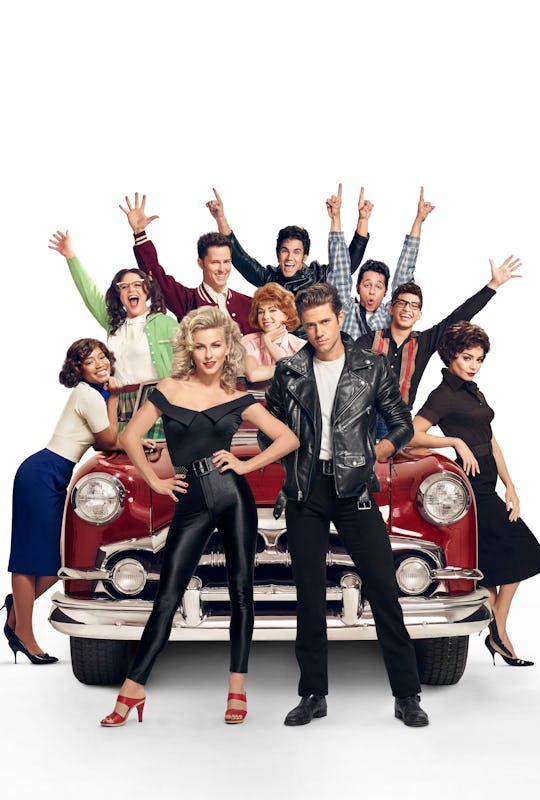 Who Is 'Grease: Live's Choreographer? Zach Woodlee Isn't New To Musical Hits
It feels like yesterday that the news broke that a Grease rendition was in the works. With the Jan. 31 air date quickly approaching, Grease: Live fanatics have impatiently waited, searching the internet for behind-the-scenes details and interviews about the show in the meantime. After all, hearing names like Vanessa Hudgens, Kiki Palmer, and Aaron Tveit are on the bill is exciting enough, but there is little talk about who will choreograph Grease: Live, and that's pretty big news given it will be a singing, dancing musical.
According to a Fox News statement, Zach Woodlee will choreograph the production. "Zach Woodlee is one of today's most sought-after choreographers in the entertainment industry," the release read. And this isn't an understatement. Woodlee has choreographed one show since 2009 that most people know pretty well: Glee.
"I think the most challenging part of the job, besides the sheer volume, is the many different groups we work with," Woodlee wrote in a December 2011 Entertainment Weekly piece. "Choreographing on the show taught me a wonderful lesson: Dance is not perfect. It has taught me to love dance again, not just technique." So that's one indication that Grease: Live is going to be fun and exciting in addition to being technically well-choreographed.
But that's not the only experience the 38-year-old has under his belt. Playbill reported Woodlee also helped produce How I Met Your Mother's 100th episode and 2008's MTV Movie Awards. So he's definitely a pro at making dance look great on the small screen. But he has choreographed for movies, including Hairspray, Eat Pray Love, 27 Dresses, and Bedtime Stories.
This isn't lip service. It's a safe bet that Woodlee has the chops to make Grease: Live a hit. Collaborating with director Thomas Kail (who also directed Hamilton on Broadway), The New York Times reported Thursday that the creative team is working hard to take Grease: Live to the next level. The choreographers' goal is to update things (they're adding two new songs and reworking old ones) and combine parts of the movie version of Grease and the stage version. However, Kail said they have appreciation for the original play and movie."But it's not about trying to redo those. It's trying to capture the spirit," he told the Times.
While Grease: Live is sure to pay homage to the film that fans have come to love, the stakes are high. Not only will a live audience watch the show, but according to The Hollywood Reporter, the show will incorporate two sound stages that will be assembled during commercial breaks. Strategically placed cameras will allow the live audience to see what's going on all over the set as well.
So there's no room for error. But not to fear — ot totally looks like the Grease: Live crew has all their ducks in a row.
Image: Grease: Live/Fox; Michael Tran/Getty Images Entertainment