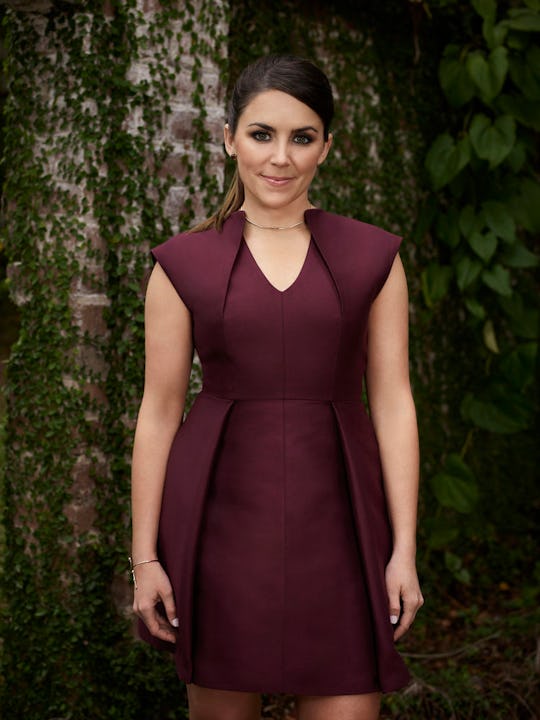 Virginia Sherwood/Bravo
Meet 'Southern Charm Savannah's Hannah Pearson
Bravo is expanding upon its reality series documenting the lives of old money southern socialites with Southern Charm Savannah, a spinoff of the original series set in Charleston, South Carolina. Like the original, Southern Charm Savannah will look at the dynamics between members of high society Georgia families as they navigate conflict within the confines of southern etiquette. In other words: a little less confrontation, a lot more talking behind people's backs. Among the cast members for the inaugural season are couple Hannah and Louis. So who is Hannah Pearson on Southern Charm Savannah? She's actually not a Savannah native.
Hannah was born outside of Atlanta and grew up there with her family. While attending the University of Georgia, she'd spend summers interning at fashion and beauty companies in New York, eventually taking a semester in Barcelona to finish up her marketing and Spanish degrees. She returned from abroad to discover that her parents were divorcing, which Hannah took especially hard. Although she moved back to Atlanta after college to pursue a boutique and cosmetic line with her friend, she eventually took a sales position at a trucking company in Savannah, in order to be able to cut herself off from her family's financial support. (Her relationship with her father was strained after the divorce, so it sounds like she may have wanted to stop relying on his help.)
Although she left her passion behind, Hannah is still living in Savannah five years later, still working at the same company, and still dating Louis, a friend she started seeing after she relocated. She still seems pretty deeply affected by her parents' divorce, which may translate to some commitment trouble on the show. She's also questioning whether she can settle down in Savannah for good, which, considering the way she gave up on her fashion marketing dreams to gain financial independence, seems like it may cause some internal conflict as well.
Her boyfriend Louis is a Savannah native, and also juggles both a highly lucrative career in finance and his creative side hustle, a men's sock company. According to his Bravo bio, their relationship seems like it's at a turning point:
It's been over four years now, and whether Louis is ready or not, the time is quickly approaching when he will have to make some real decisions about his career, his love life, and his future.
Translation: a season finale proposal seems highly likely. You can catch the season premiere of Southern Charm Savannah Monday, May 8 on Bravo.