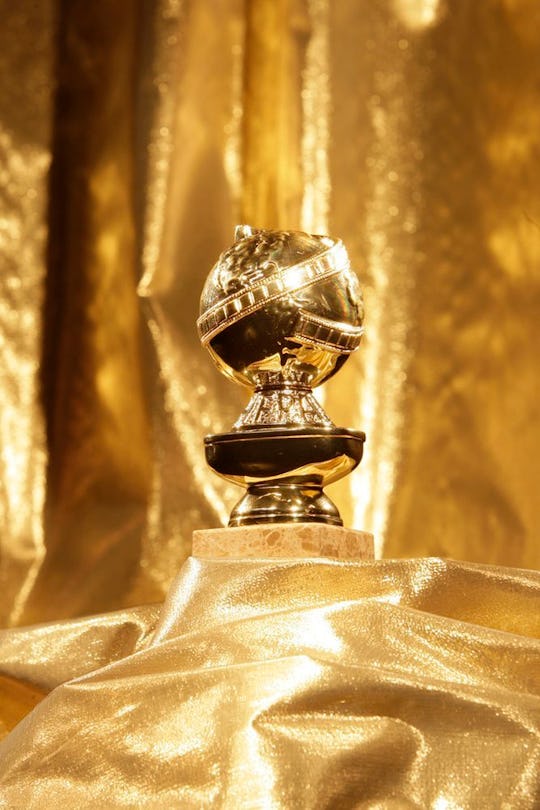 Chris Haston/NBC
Who Is Hosting The 2017 Golden Globes? Jimmy Fallon Is The Next In Line
The 74th Golden Globe Awards are going to be here before you know it; the show is set to air just a month away from now on January 8. The Golden Globes always kick off the award season, providing possible hints for who may end up being the next darling of the awards circuit as the events continue throughout the year. While the nominees haven't been announced yet (though there's already been plenty of speculation about it), the Globes aren't entirely shrouded in mystery: a host has been named for the upcoming award show. But who is hosting the 2017 Golden Globes?
For years the Golden Globes didn't even have a host; presenters merely moved the show along from one category to the next. That lonely desert of hostlessness was broke up by John Larroquette and Janine Turner in the 90s, after which many more years followed sans master of ceremonies. That changed for good in 2010 when Ricky Gervais began his oft-controversial hosting tradition; he's done the job for the Golden Globes a grand total of four times. Tina Fey and Amy Poehler handled hosting duties for three years in a row and very quickly became a tough act to follow. But in 2017 the Globes will be bringing someone in who hasn't hosted the show before (though he's no stranger to hosting in general): Jimmy Fallon.
NBC Entertainment chairman Robert Greenblatt thinks Fallon is the perfect choice to host the Golden Globes. Greenblatt announced the news at the Television Critics Association and said, "This is the most spontaneous and uninhibited award show on television, and Jimmy's playful, disarming comedic brilliance makes him the ideal host to enhance and elevate the sense of fun and irreverence that's made the Golden Globes one of the premier events of the entire broadcast year."
Fallon's cheerful persona and celebrity-friendly talk show do make him a natural choice to host the Golden Globes and he's hosted award shows in the past, including the 2001 MTV Movie Awards, 2002 MTV Video Music Awards, and 2010 Emmy Awards. However, Fallon's general amiability birthed some controversy in the last year when he interviewed Donald Trump during the campaign in an inappropriately playful way without asking any challenging questions; many felt it contributed to the ongoing normalization of Trump's politics and statements.
Fallon brushed off the criticism but the fact that his upcoming hosting gig is going to be mere weeks before the inauguration means that the whole situation may merit a comment or two during his opening monologue. It's certainly bound to come up thanks to timing if nothing else.