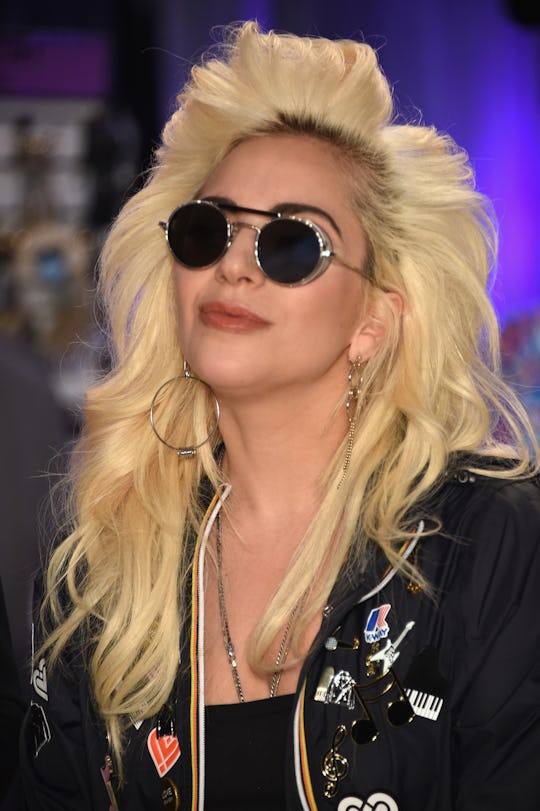 Dimitrios Kambouris/Getty Images Entertainment/Getty Images
Who Is In Lady Gaga's 'Perfect Illusion'? It's An Impressive Pop Lineup
It's been a long two years since Lady Gaga released an album. But her little monsters won't have to wait too much longer for a taste of what she has in store for the next one. The Mother Monster herself has been hinting all week about her upcoming single and, finally, just before midnight on Thursday, Sept. 8, fans will get to see what her latest hit "Perfect Illusion" sounds like. The album is rumored to covet a star-studded lineup, but who is in Lady Gaga's "Perfect Illusion" that we know of so far?
Back in August, Gaga revealed that the single was produced with Mark Ronson, who gifted the world with "Uptown Funk," and singer Kevin Parker from the psychedelic rock band Tame Impala, as well as the producer BloodPop, who's worked with Grimes and is responsible for Justin Bieber's hit "Sorry." Whether any of the aforementioned make it into the subsequent video is still up in the air.
And that's just for this single. Gaga's next album is said to feature a number of A-list musicians. Britian's NME named Paul McCartney, Elton John, iconic Italian producer Giorgio Moroder, "Bad Romance" and "Poker Face" producer RedOne, and Nile Rodgers from legendary disco band Chic.
On Thursday, Gaga — whose real name is Stefani Germanotta — posted a 16 second teaser of "Perfect Illusion" on Twitter. The clip shows her dancing and whipping her hair in a dark desert as a strobe light flashes and the same beat plays in succession in the background.
While the name of Gaga's fifth album is still being kept under wraps or has yet to be decided, fans may be able to gather what type of vibe she's going for on this one after her "Perfect Illusion" momentarily stops everyone's Friday.
Her first four albums were titled The Fame, Born This Way, Artpop, and Cheek to Cheek so it's anyone's guess what number five will be.
At the height of the single's hype, the pop superstar upped the excitement a bit more when she shared a snippet of the song's lyrics. She revealed the preview on Twitter with a collage of new photos with four lines of lyrics: "I don't need eyes to see / I felt you touchin' me / High like amphetamine / Maybe you're just a dream."
In an interview with Rolling Stone, BloodPop added a bit more context and said that "Perfect Illusion" is "a big rock song that makes you want to dance" and described it as "soul-rooted, but pop at heart."
The hype and excitement surrounding "Perfect Illusion" is certainly making it hard for fans to sit still. But, seeing as Gaga consistently amazes her little monsters, this is a completely understandable reaction.