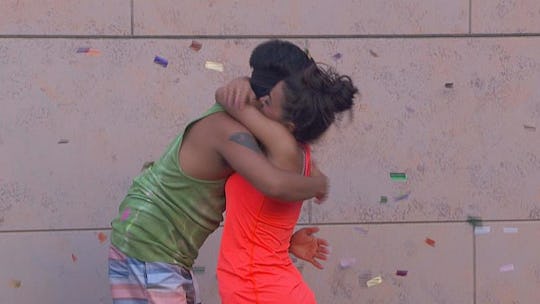 CBS
Who Is In The Croc Squad On 'Big Brother'? This Alliance Won't Last Long
At the start of Big Brother 18 there were alliances all over the place. From the Eight Pack to the Spy Girls, everyone was trying to team up but as is often the case in the Big Brother house, the alliances quickly began to fall apart. Now the house is down to the final seven and alliances are once again being formed, including The Croc Squad. So who's in the Big Brother Croc Squad and what's their plan moving forward?
Natalie, James, and Michelle have teamed up to form The Croc Squad in an effort to make sure they end up being the final three. However, there's multiple flaws in their plans. For one, they're all under the assumption that Michelle won't be going to the jury this Thursday even though she's on the block with Paul. Nicole assured James Paul is the target this week but that was a boldfaced lie. Nicole, Corey, Paul, and Victor have banded together to form their own alliance called, "The Final Four," which isn't that clever but gets the point across.
Nicole only put up Paul as a pawn and when she won the power of veto she left nominations the same so she wouldn't draw any suspicion from The Croc Squad but it is Michelle that's the real target. With the house split completely down the middle (James and Natalie's votes versus Corey and Victor's votes) it'll come down to Nicole to break the tie. As Michelle has been targeting Nicole for weeks now there's no doubt Nicole will send Michelle packing.
With a giant flaw in their plan, The Croc Squad is destined to fail. Their plan for the following week is to win HOH and then nominate Nicole and Corey for eviction and/or backdooring Victor. However, with Michelle presumably gone, Natalie and James would have to win HOH to even put this plan in motion and their odds aren't that good. Victor is a beast at comps and Paul is great with mental comps so either way they have a good shot at winning the next HOH competition.
In other words The Croc Squad is a losing alliance and all they can hope for is an HOH win. Otherwise, Natalie or James will be the next one sent to the jury house, right after Michelle.