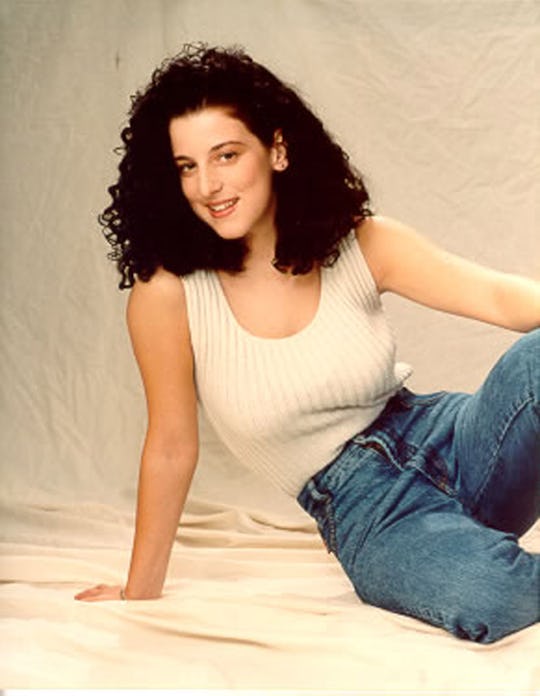 Getty Images/Getty Images News/Getty Images
Who Is Ingmar Guandique? Charges Against The Alleged Murderer Have Been Dropped
On May 1st, 2001, Chandra Levy disappeared. At 24 years old, Levy was serving as an intern with the Federal Bureau of Prisons. During this time, it was discovered that she had allegedly been having an affair with former California Congressman Gary A. Condit before her disappearance, raising the case to public prominence due do his status. Condit, however, was cleared as a suspect. In 2002, Levy's remains were found in Rock Creek Park in Washington, D.C. Ingmar Guandique was found to be a suspect in Levy's murder due to the fact that Guandique had admitted to attacking two women at the same park around the time of Levy's disappearance. In 2010, he was found guilty, but this week that conviction was overturned. In order to fully understand how Guandique was convicted and why that has changed, it's important ask: Who is Ingmar Guandique?
When he was charged for Levy's murder, Guandique was already in prison for committing violent attacks against female runners—notable, seeing as the park where Levy's body was found was a location where Levy frequently ran. USA Today reports, though, that Guandique voiced his innocence in the Levy case from the beginning. According to U.S. Attorney Channing Phillips, Guandique "passed an FBI administered lie detector test" as well. A member of Guandique's public defender's general counsel, Lauren Hankins, noted: "Finally, the government has had to concede the flaws in its ill-gotten conviction."
After his release, Guandique will be put into the custody of U.S. Immigration and Customs Enforcement, seeing as, at the time of his arrest for his attacks, he was illegally in the United States from El Salvador. At his sentencing for the Levy case, Guandique "bowed his head and was crying," reports NBC Washington. Through an interpreter, he stated: "I only have one thing to say. I feel sorry for what happened to Chandra Levy, but I had nothing to do with it."
Armando Morales, Guandique's cellmate in jail, had told authorities that Guandique admitted to killing Levy. Guandique's public defenders sought to earn him a retrial based on the fact that Morales "testified he had never previously provided information to law enforcement in other criminal cases," though this was untrue, reports The Washington Times. No physical evidence tied Guandique to Levy's death, so Morales' eventually rebuked testimony was vital in Guandique's initial conviction and sentencing.
After serving seven years in prison, Guandique will now face deportation. Though he was already serving time for his attacks on two other women, the majority of his 60-year sentence for Levy's murder was unserved.