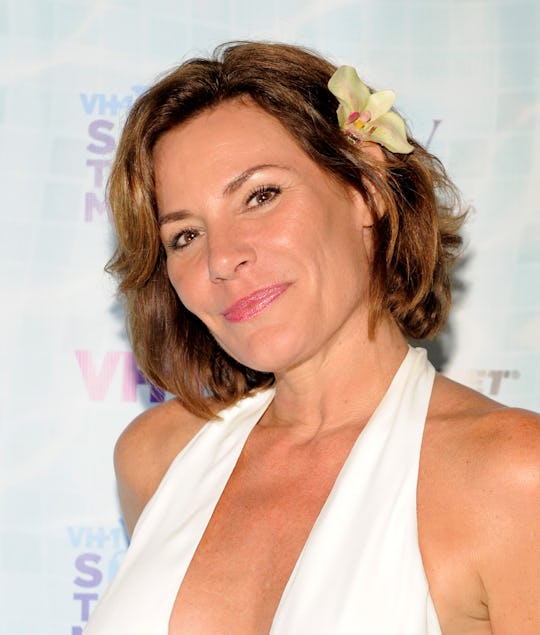 Matthew Eisman/Getty
Who Is Invited To Luann De Lesseps' Wedding? It Might Exclude These Housewives
Bethenny Frankel may have just dropped a shocking revelation about Luann de Lessep's fiance Tom d'Agostino Jr., but the news that Tom may have cheated on Luann did not put a stop to the wedding plans. In fact, I'm doubtful they slowed them down at all. But could it have affected Luann's relationships with the other Housewives? According to reports, Luann de Lessep's wedding might exclude some Real Housewives. Most of them, as a matter of fact.
Nothing is set in stone just yet, so maybe things will change (the reunion has yet to happen. Luann has sent out Save the Date cards, but she hasn't actually sent out the actual invitations yet, which means that anybody could still be invited. Personally, I will be waiting by my mailbox until further notice. Of her Real Housewives of New York co-stars, so far only Dorinda Medley and Jill Zarin, who are part of the wedding party, have received Save the Dates. That means that Ramona Singer, Bethenny Frankel, Carole Radziwill, and yes, even her erstwhile roommate Sonja Morgan have not yet been invited to share in Luann's big day. Considering that Luann considered all of them to be less than supportive of her engagement, it's not that hard to see why she may not necessarily want them there.
In Us Weekly, Luann says that she is currently in the throws of the "fun" part of planning the wedding, which is getting fitted for her dress(es) as well as for her bridesmaids, and getting the formal invitations out. This means that the other ladies have a pretty limited window to make nice with Luann if they want to snag an invite to the big day on New Year's Eve in Palm Beach. Regarding who might get an invitation, Luann says, "I always say, we'll see after the reunion who's going to be invited — who behaves or who doesn't." I can't be certain, but I'm worried that our girl Lu is getting a little power-mad.
At one time, it would have been inconceivable that Sonja at the very least would not get an invitation to Luann's wedding. After years of friendship, it's strange to believe they've finally fallen out. Then again, I don't know if I'd want my husband's ex-whatever-we're-calling-it-these-days at my wedding either.