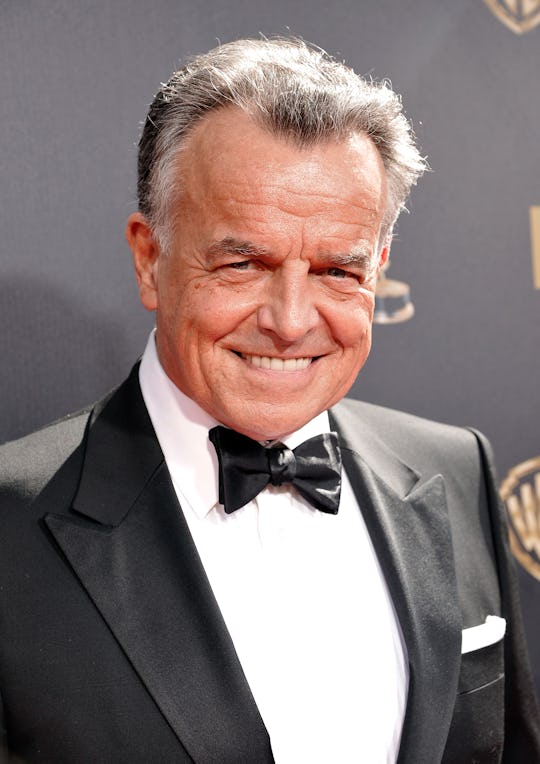 John Sciulli/Getty Images Entertainment/Getty Images
Who Is Jack On The 'Gilmore Girls' Revival? Ray Wise Is A Familiar Face
(Warning: This post contains spoilers from Episodes 1 and 3 of Gilmore Girls: A Year in the Life.)
If there's one thing Emily, Lorelai, and Rory have all been struggling with in Gilmore Girls, it's loss: both the process of having lost someone important and the subsequent feeling of being cut adrift that happens in the aftermath. Emily especially was dealing with her grief over Richard, whose death impacted every facet of her life. The first episode, "Winter," introduced some of old friends, like Jack, whose past connection to Richard was able to help Emily a little. So who is Jack on the Gilmore Girls revival?
Jack was a friend of Richard's from Yale, so he went way back with both Richard and Emily. At Richard's wake he was there with zany stories of college pranks with women's panties, and he reappeared in "Summer" to give Emily some company. After months of isolating herself, Emily was encouraged by Rory to go back to the club, where she ran into Jack and brought him home for drinks. Lorelai was less than thrilled to see another man in her mother's house, but she didn't need to worry; there's only ever been one man for Emily Gilmore, and she wouldn't dream of moving on so soon. Plus that giant portrait in the living room would probably deter most suitors.
Jack was played by Ray Wise, who was sure to be a familiar face to most TV watchers. He had never appeared on Gilmore Girls before, but his list of television credits is both lengthy and impressive: Wise has appeared on Twin Peaks, 24, How I Met Your Mother, Mad Men, Agent Carter, and many, many others. Currently he's a regular on Fresh Off The Boat.
Jack is a small role in the scope of things in the Gilmore Girls revival. He's a friend to Emily but not much more; he's definitely not moving in to the Gilmore homestead any time soon. Though he doesn't have much to do with the story, it's good for Emily to have some distractions, or even someone she can talk about Richard with. An old friend who can offer her some comfort, but not necessarily be more than that.
Whether that will change going forward is anyone's guess. There's no confirmation that the revival will have another season (which would be very welcome, in my opinion), but if there is, then there's a possibility that Jack could be around more in the future. Emily finding a way to move on would be the kind of difficult but realistic issue this show could tackle if it continues. But not yet – it's still way too soon.