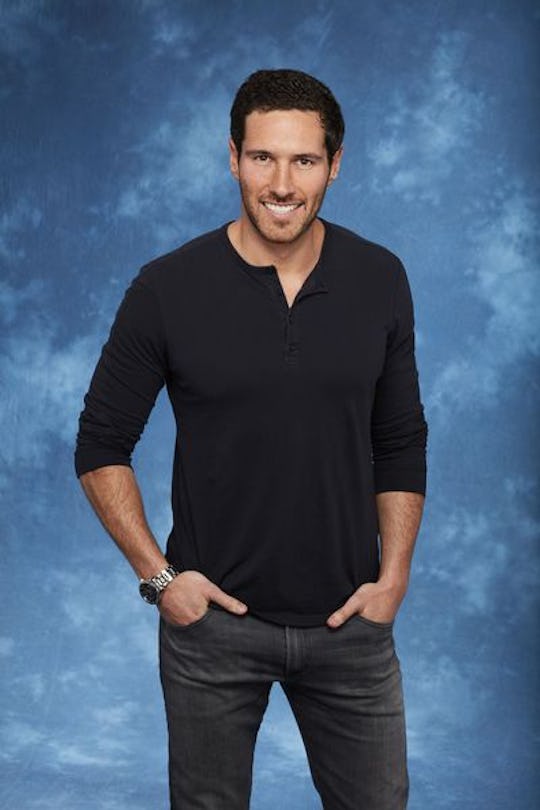 Craig Sjodin/ABC
Jack Stone From 'The Bachelorette' Has A Lot In Common With Rachel
Rachel Lindsay is barely three weeks into her journey as the Bachelorette, but she's already dealt with shady suitors concealing far-too-recent exes. Demario was unceremoniously booted in the middle of a group date (only to land a spot on Bachelor in Paradise almost immediately) when his ex-girlfriend showed up to set the record straight for Rachel. But she has plenty of good guys left to choose from. Among them is fellow attorney Jack Stone, who's hoping their wealth of common ground will mean good things for their compatibility. So who is Jack Stone from The Bachelorette? He actually has even more in common with Rachel than their shared professions.
Jack is also from Rachel's hometown of Dallas, Texas, where he works at the largest outpost of a pretty fancy national law firm. He's currently on a leave of absence from Winstead PC., a corporate law firm named among the 350 largest in the United States, according to the National Law Journal's 2016 ranking. Jack took time off to do the show, and will remain on leave until he's free from sequestration following The Bachelorette's finale. According to a publication called Texas Lawyer (which, yes, is covering Rachel's stint on The Bachelorette very closely), Jack has the full support of his employers in pursuing love on national television.
Said David Dawson, chairman and chief executive officer of Winstead PC, "Jack is a great guy, a great attorney and... he thought this would be a fun and interesting thing to do at this stage of his life."
At 32 years old, Jack is also one of the more age-appropriate suitors vying for Rachel's affection — she's the franchise's oldest ever Bachelorette at 31 years old. And it seems like with his age comes some depth. In his ABC bio, Jack revealed that he'd lost his mom to cancer, naming her as the person he admires most: "While battling cancer, she always stayed positive and had a zest for life until the very end."
If he ever makes it to the one-on-one date stage with Rachel, this will likely play a huge part in their bonding experience. But he also revealed that his three worst attributes are being "hard on [himself], anxious, [and] competitive," which may send up red flags for Rachel. She's been explicit about how one of the most important factors to her in compatibility is finding a man who's secure. To see how far Jack makes it, stay tuned to The Bachelorette, airing Monday nights on ABC.