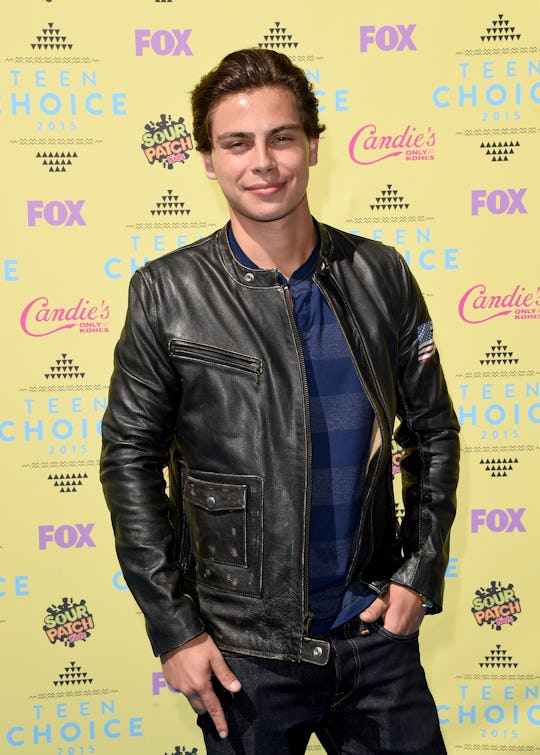 Jason Merritt/Getty Images
Who Is Jake T. Austin Dating? The 'Dancing With the Stars' Star Has A Very Special Fan
After teen heartthrob Jake T. Austin performed his first, heartthrob worthy routine on Dancing With the Stars in which he and partner Jenna Johnson almost kissed but did not actually make lip-to-lip contact, everybody wants to know, is Jake T. Austin dating anyone? It turns out that Austin is living out the fantasy of every teen girl with an extremely intense celebrity crush everywhere. It's a classic love story. Girl sees guy on TV. Girl tweets at guy every day for four years. Girl meets guy at meet-and-greet. Guy follows girl on Twitter. Guy and girl fall in love. This is the literal story of how they met, guys. This is love in the modern world. What a time to be alive.
Soon following the follow-back heard round the world, Austin posted a picture of himself and his superfan who is named Danielle Caesar kissing on Instagram. It was widely reported that Caesar posted the same picture to her Instagram, but her social media presence is being kept pretty tightly under wraps these days, and the content is unavailable. All things considered, this is probably a pretty wise move. Who knows what kind of ire she's drawn from the vast and vicious internet.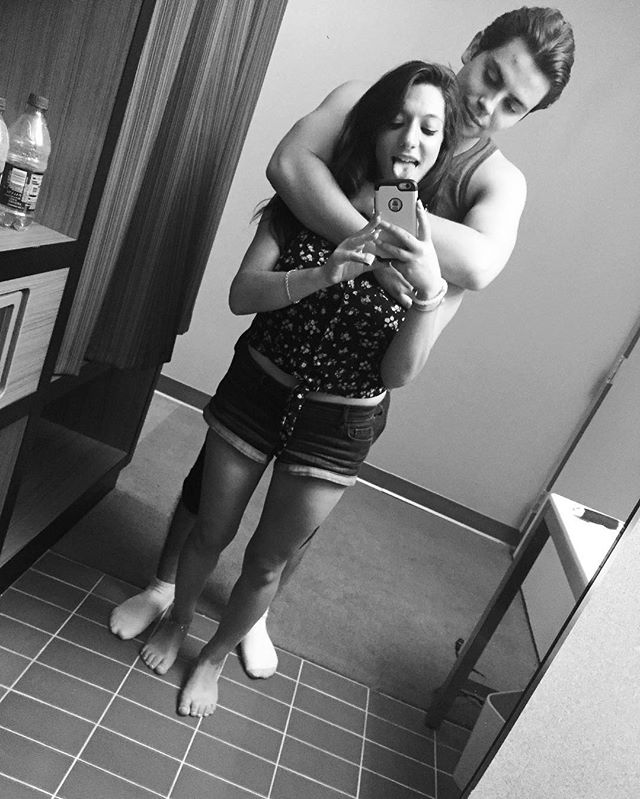 When the relationship was just starting out, Austin said to People, "It doesn't matter how you meet someone – on set, in a coffee shop, at school or in the business. Sometimes you connect with people at the right moment and you just click." I suppose that's true, but I honestly don't know how warm and fuzzy I'd feel towards someone who'd been obsessively tweeting at me for literal years. But then again, I'm not a celebrity, so I don't really know.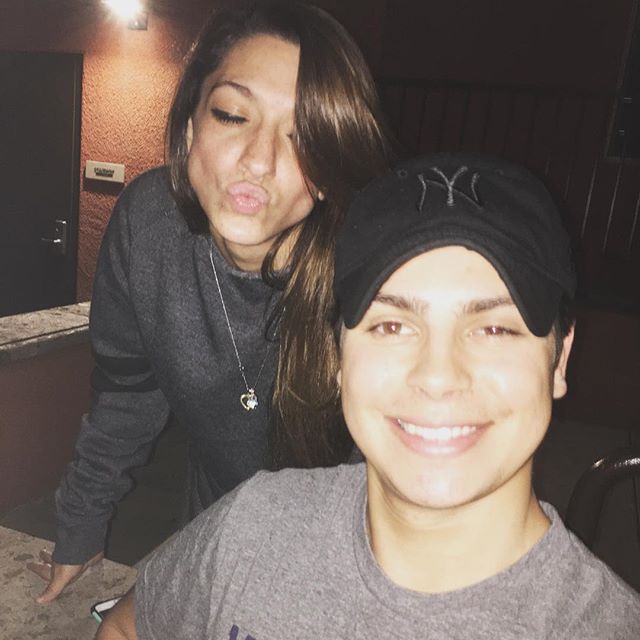 However I might feel about it, if Austin's social media is any indication, the couple is still going strong. Though he seems to spend a lot of energy promoting Dancing With the Stars, his girlfriend makes an appearance every few weeks or so, usually with an adorable caption like "And you need to know, You're the only one, alright."
That's probably not going to stop legions of other young women from tweeting at him constantly though. Hey, it worked once.