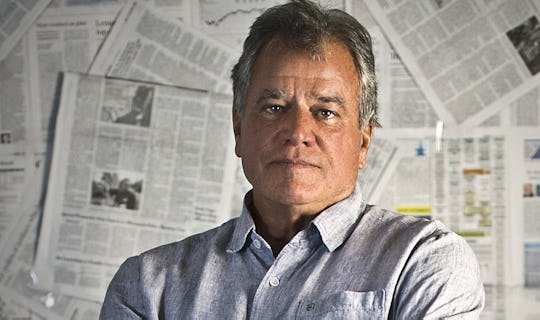 Neil Jacobs/CBS
Who Is James Kolar? 'The Case Of: JonBenet Ramsey' Investigator Knows This Mystery
With the impending arrival of CBS's new docu-series The Case of JonBenét Ramsey, interest in the 20-year-old cold case has been renewed, with internet sleuths and true-crime devotees once again fanatically scouring the web for clues as to what exactly happened to the 6-year-old beauty pageant queen. One of the most valuable sources of information is James Kolar. Who is James Kolar on The Case Of: JonBenét Ramsey? He was the lead investigator of the JonBenét Ramsey case, and he hasn't exactly been keeping quiet all of these years.
In 2012, Kolar self-published a book entitled Foreign Faction -- Who Really Kidnapped JonBenét? that suggested, not for the first time, that there was no intruder in the house, and therefore JonBenét could not have been abducted by a "foreign faction" as written in the mysterious ransom note. In the trailer for the upcoming docu-series, it looks like the assembled team of investigators who are trying to figure out exactly what happened are also skeptical of an intruder either, at least from what we see. "There's absolutely no way they could have come in or out through this window," FBI investigator John Clemente says in the trailer, referring to a reproduced window into the house where it was theorized an intruder might have entered.
Kolar is now the Chief Marshal for the Telluride Marshal's Department in Colorado, and no longer working with the Boulder Police Department, but it doesn't look like he's left the case far behind. In addition to his book, which reviewers insist "demolished" the intruder theory, Kolar recently participated in an AMA on Reddit, a format frequently used by celebrities and public figures to promote a book, movie, etc. He goes into great detail about the case, and theorizes what just could have happened that night — without accusing anyone.
As of right now, no charges have been filed in the case, so it is probably unlikely that the docu-series will succeed in uncovering the case once and for all, but perhaps it will provide new insights, and maybe prove some of Kolar's theories right. If it does manage to find answers, it could pave the beginning steps for solving a 20 year old mystery.