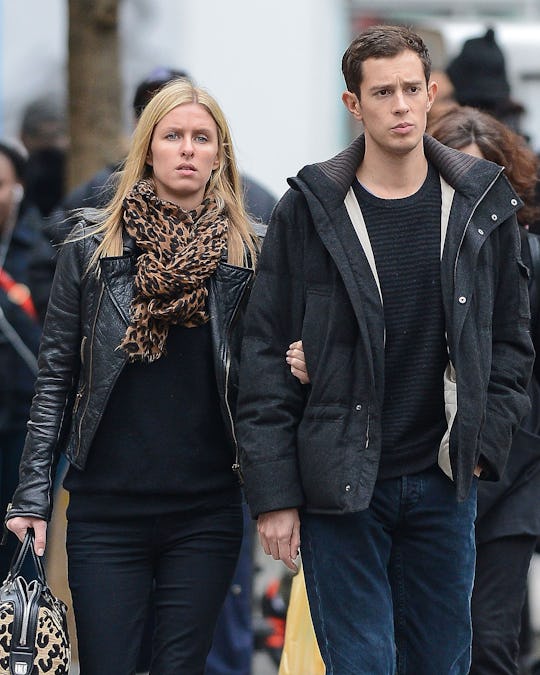 Who Is James Rothschild, Nicky Hilton's Husband? The Duo Is Expecting A Baby
Just six months after tying the knot, Nicky Hilton is pregnant. Everyone knows that Nicky and her sister, Paris, are the great-granddaughters of Conrad Hilton, Jr., founder of Hilton hotels. But so little is known about the baby's father. So who is James Rothschild? James is the son of the late Amschel Rothschild and Anita Rothschild, née Guinness (yes, that Guinness). He and Nicky met at their mutual friend, Petra Ecclestone's, wedding in Italy in 2011, according to the Standard. Three years later, the couple returned to Italy and James proposed on a boat in the middle of Lake Como.
The pair were married in July 2015 at Kensington Palace (that's Will and Kate's house) in a lavish ceremony and reception featuring custom Louboutins, a Valentino gown worth £50,000 (that's about $72,000, and the Daily Mail has lots of great photos), Lionel Richie, Chelsea Clinton, Naomi Campbell, and the Black-Eyed Peas (huh, they're still a thing?).
Descended from Mayer Amschel Rothschild, who began building his banking dyanasty in the 1760s, James is part of the richest family ever — literally. The Richest estimates that the Rothschilds are worth anywhere from $350 billion to $1 trillion. These people have built canals and financed wars. But all that money doesn't belong to James alone; it's divided among many heirs.
But James isn't your typical heir, living off of his family's money and getting into trouble; he's also vice president and partner at Monument Capital Group, according to Avenue Magazine. It seems that socialites do things a little differently across the pond; no allegedly abusing flight attendants like his brother-in-law, Conrad, or allegedly shoplifting from Target like Nicky's aunt, Kim Richards. All that's known about James, really, is that he's rich and he stays out of the spotlight. Seems like he'll be a good influence on the Hilton family, and probably a great dad, too.
Images: David Krieger/Bauer-Griffin/Getty Images; Nicky Hilton-Rothschild/Instagram