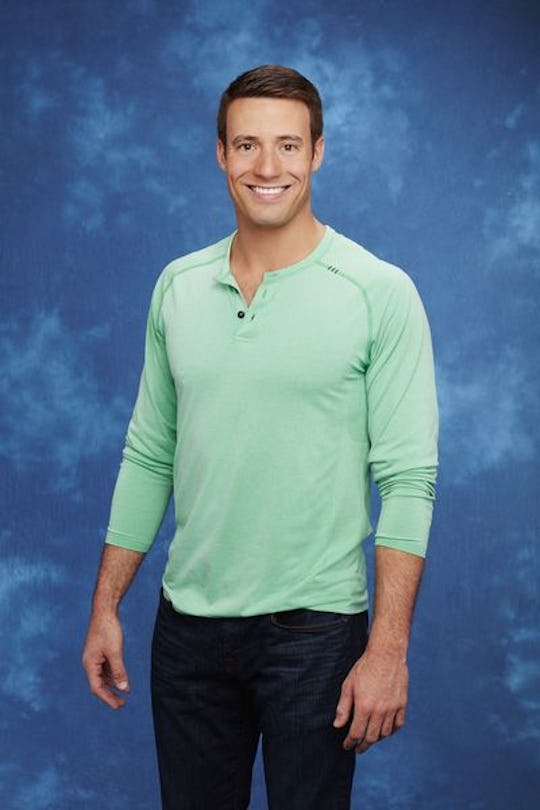 Craig Sjodin/ABC
Who Is James S. On 'The Bachelorette'? The "Superfan" Contestant Has A Beguiling Bio
Here we go again, America. This time around, JoJo Fletcher is the Bachelorette, looking for love on TV, as you do. JoJo first captured our hearts as one of the women vying for Ben Higgins' heart on the Bachelor, and now it's her turn to be handing out roses. We won't get to officially meet the 26 men competing for her love until the season premiere on May 23, but until then, we have their ABC bios to go on. One that particularly stood out is the young man who listed his occupation as "Bachelor Superfan." There are a lot of interesting occupations listed this season, including one professional "hipster," and an "erectile disfunction specialist," but this one is perhaps the most intriguing. So, who is "Bachelor Superfan" James S. on The Bachelorette?
I'm not entirely sure what the job of "Bachelor Superfan" entails. What does his day look like? Does he get benefits? Does "Bachelor Superfan" just mean unemployed? That's probably it right? In his questionnaire bio, James S. includes some other rather fascinating tidbits, including some very traditional dating philosophies. When asked if he is a romantic, James S. responded,
Yes, very much so. I've been intimate with very few women because I think sex is very important and not to be taken lightly. Never had a one-night stand or any intimacy with anyone I haven't gotten to know for a while.
He also claims that he loves it when his date "Doesn't attempt to pay for the bill," because "Two things women shouldn't touch on a date: the door and the bill." OK, James.
Already, those three responses have raised a few of my own personal dating red flags. Unemployed is not ideal, but not yet a deal-breaker (plus, there's a chance that he actually does hold a real job, but is hiding it for whatever reason). Things get worrisome for me when we start equating romance with the number of sexual partners one has had. If James has never had a one-night-stand for moral reasons, does that mean he'll negatively judge a woman who has? James' other dating stance, that a woman should never touch the bill or the door on a date, sets up some pretty antiquated gender dynamics that women have worked hard to fight against.
Who knows how long James S. will last in this competition, but I've got to say I'm looking forward to an explanation of his actual job.