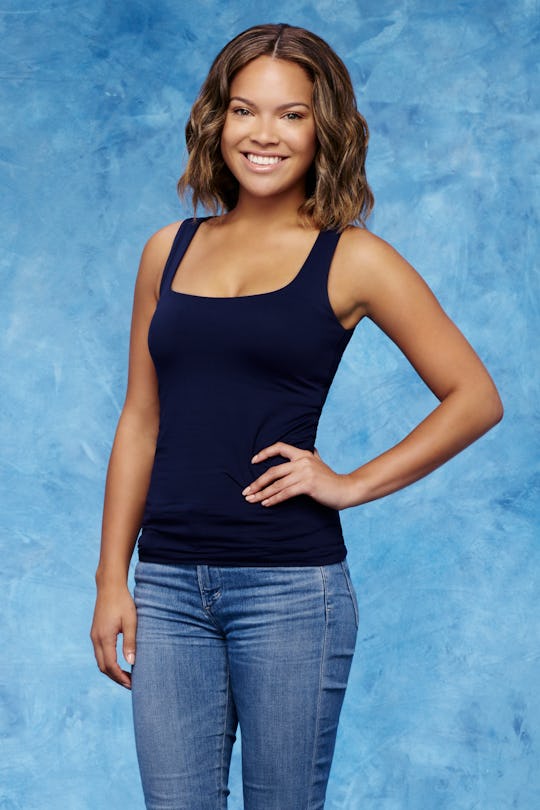 Craig Sjodin/ABC
Who Is Jami On 'Bachelor In Paradise'? She's Giving TV Love Another Shot
Bachelor in Paradise is a ton of fun for a variety of reasons, mostly because, unlike it's more earnest predecessors The Bachelor and The Bachelorette, it doesn't take itself too seriously. At the end of the day, this is a silly show about a bunch of attractive people in swimwear at the beach drinking margaritas and making out with each other. Another reason Bachelor in Paradise is a grand old time is that it is constantly mixing up the cast by bringing in new housemates and sending home old ones, and you never know who will show up. Often, the Paradise cast members are people we don't actually remember from their original Bachelor season. For example, who is Jami on Bachelor in Paradise? She's just like you and me.
Like Daniel, Jami is Canadian and from Vancouver, though her Canadianism appears to be a little bit less of a "Thing." She was brought on the show to date Ben Higgins by her friend and former Bachelorette Kaitlyn Bristowe, who apparently thought that she and Ben would get along great. It wasn't a match made in heaven, but maybe Jami can find her true love here in Paradise. Maybe she'll even get along with Daniel and the two of them will become "Jamiel," the Canadian power-couple and cover each other in maple syrup. Here is all the background info we've got so far on Jami.
She's Biracial
Jami's mother is black and her father is white, making Jami one of the few biracial contestants of the Bachelor franchise. The Bachelor doesn't have the greatest track record when it comes to diversity, so it's nice to see a woman of color getting more screen time!
She's Still Close With Her Bachelor Co-Stars
Even if Bachelor and Bachelorette contestants don't walk away from the show with a fiancé, they often seem to walk away with a few close new friendships. After all, who else can relate to being sequestered in a bizarre mansion/television set for months at a time while you all try to seduce the same person? Jami seems particularly close to Jen Saviano, who is already in Paradise.
She's A Gilmore Girls Fan
Like myself, Jami appears to be in the middle of a pre-revival Gilmore Girls binge. This alone is sufficient to convince myself that the two of us could actually be friends IRL.
She's Inspirational
Just in case you were every thinking, "wow, I could use some Bachelor Nation inspo today," Jami has you covered.