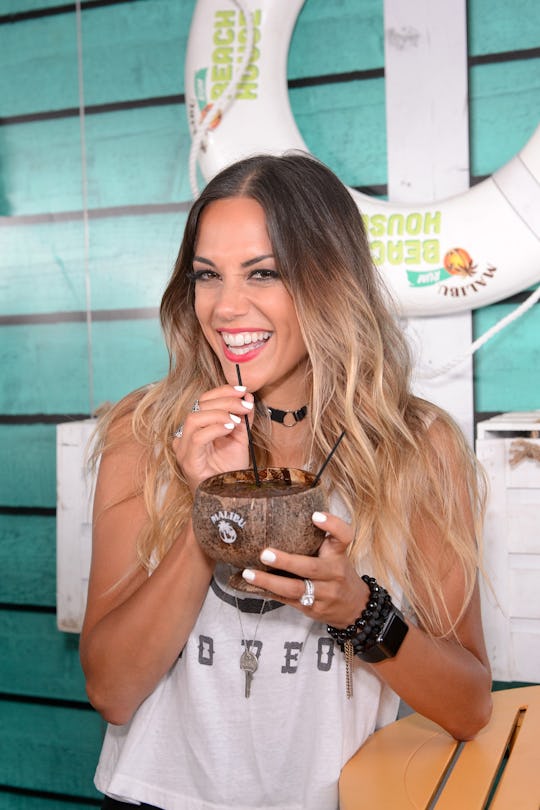 Daniel Boczarski/Getty
Who Is Jana Kramer's Ex-Husband? The 'DWTS' Contestant Is Only Recently Separated
It's not always easy to find true love, just ask Dancing With the Stars contestant Jana Kramer who is a country music singer and for her role on the show One Tree Hill. Kramer has been married three times, but unfortunately none of these marriages were meant to be, and Kramer has been separated soon after getting married each time. Who is Jana Kramer's ex-husband? They may not be together anymore, but he might still act as a motivating force for the star.
On the show, she said, "My personal life kind of took a hit. I have recently separated from my husband. I really think this process is going to be a huge healing process for me." The ex-husband in question is NFL tight end Mike Caussin, who is 29 years old. The two were engaged after just four months and married after 10. Less than a year later, they were parents to a little girl named Jolie Rae, who is now 7 months old and mommy's most adorable fan. Kramer's whirlwind romance may not have ended in happily ever after, but it did bring her her daughter, who is clearly the most important priority in Kramer's life. At least, if her social media is to be believed.
Before settling down with Mike Claussin, Kramer was married to Jonathan Shaech, previously married to Christina Applegate, but their marriage ended after less than a month. Before that, Kramer married actor Michael Gambino in 2004 when she was 21 years old. That marriage ended after only a few months as well.
This season is an exciting time for Kramer, as she gets to do something she has never done before on a stage she has never experienced before. Hopefully she is able to "heal" like she wants to, and take this journey with an open heart. She definitely seems to have the skill to stick around for a while. While she wasn't a top performer on Night 1 of the show, she definitely proved to be someone who could grow in the ranks. You never know, she could be getting 10s in no time.