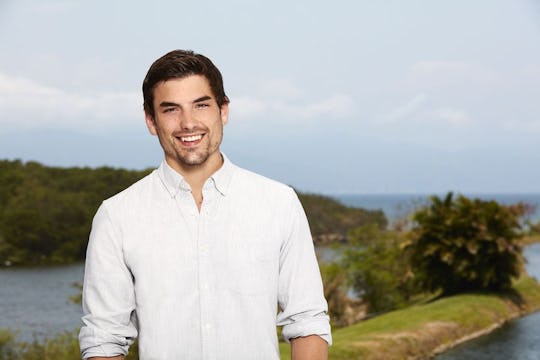 Craig Sjodin/ABC
Who Is Jared Haibon On 'Bachelor In Paradise?' He's A Fan Favorite
There are certain Bachelor and Bachelorette characters that just keep coming back time and time again. Jared Haibon (and his gotee) is one of those characters. Jared first appeared on Kaitlyn Bristowe's season of The Bachelorette in 2015. He made an impression on Kaitlyn, but was ultimately eliminated in Week 7 of the season. He then appeared on Bachelor in Paradise Season 2, where his relationship with famed virgin Ashley I. provided a lot of drama. Both contestants are back for this summer's season of Bachelor in Paradise, and from the sneak preview, it looks like the two are looking at a rocky road ahead. Who is Jared Haibon, anyway? And how much drama is he going to instigate this summer? I'm going with a lot.
Some highlights from the sneak preview include Ashley I. tearfully telling Jared she just can't bear to see him in another relationship. (Jared looks like he is getting cozy with Caila from Ben Higgins' season.) And then Daniel, apparently Chad's disciple, suggesting that Ashley I. sabotage Caila. Everyone TOTS their popcorn ready? Jared was presumably a person before he became a Bachelor celebrity, and I'm interested to know who that person is. This brings me, naturally, to his social media. Here is what I've learned so far.
He's Team Luke
Point one in Jared's favor.
He's Committed To This Facial Hair
That's a good smolder, and you've got to give him credit for standing by the facial hair thing.
He's Got A New Source Of Income
Like most people who get famous on The Bachelor, Jared has a little side hustle promoting products on his Instagram. Here he is repping Got2B hair gel. How much do you earn per post when you have 276k followers I wonder.
He's A Sports Fan
Like many people, Jared clearly loves sports, and once met Tom Brady and posed for a picture with him just as the rest of us mere mortals with less than 1000 Instagram followers would do.
He's Athletic
Let's not forget the time that this happened on The Bachelorette. I think we can all agree that Jared is a welcome addition to Bachelor in Paradise Season 3.