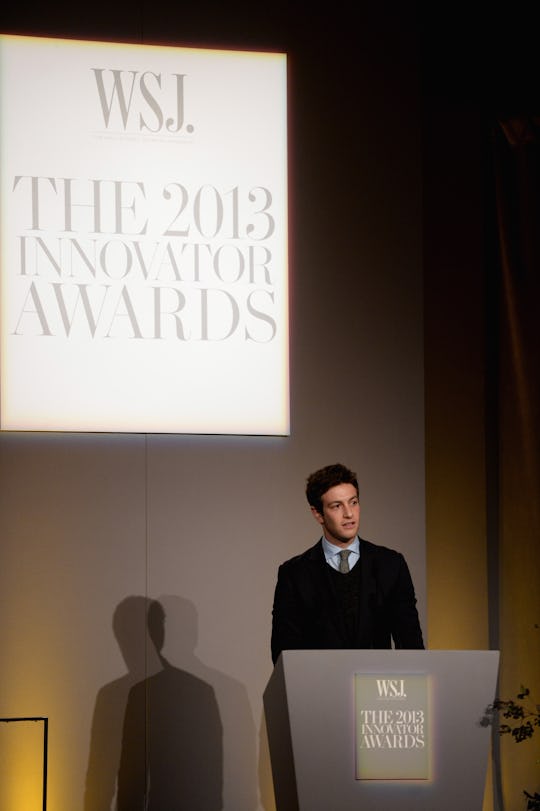 Dimitrios Kambouris/Getty Images Entertainment/Getty Images
What Was Josh Kushner Doing At The Women's March?
Donald Trump's swearing-in as president Friday was occasion for those closest to him to celebrate. The next day was dedicated to those seeking to advocate for women, LGBTQ+ individuals, people of color, immigrants, and the countless other groups explicitly threatened by a Trump presidency, with about half a million people converging on the nation's capital alone for the post-inauguration Women's March on Washington. The two groups generally encompassed entirely separate crowds, except in at least one notable case: Reportedly, on Saturday, Trump's son-in-law and close adviser Jared Kushner's brother was photographed at the Women's March.
Josh Kushner reportedly insisted at the time that he was "observing," but considering his history of donating to Democrats and their causes, and the campaign report that Kushner would not support Trump, that's no reason to believe he wasn't in line with the march's cause(s).
Washingtonian food editor Jessica Sidman tweeted a photo of the 31-year-old Kushner surrounded by with protesters shortly before 4 p.m. Eastern Time Saturday. Although lots of men turned out for the largest post-inauguration protest in American history, Kushner's presence was especially notable because of his proximity to the Trump family. His older brother, of course, is married to Ivanka Trump, and will serve as a senior adviser to the president now that his father-in-law has taken office. For Jared Kushner's younger brother to be photographed at the rally is not great optics, for sure, and raises questions about where Josh Kushner's political loyalties truly lie, or whether it will, in turn, affect his brother, Jared. (Romper has reached out to the Trump team for comment and is awaiting a response.)
On Sunday, an unnamed source who is reportedly close to the younger Kushner told Vanity Fair's Emily Jane Fox that although Kushner was technically at the march, he wasn't taking part. Instead, the source said that the 31-year-old entrepreneur had traveled to D.C. for the inauguration and that he was simply out for a walk near his hotel when he became the subject of the photo. That may be true. But there's plenty of evidence to indicate that Kushner may have some room in his heart for opposition to a Trump presidency, despite his reportedly close relationship with both his brother and sister-in-law.
The Kushner brothers hail from a family that amassed over a billion-dollar fortune through real estate development (sound familiar?), and Josh Kushner himself is the founder of a startup that sells health insurance under the auspices of President Obama's Affordable Care Act, according to The New York Times. He's working to reduce the company's reliance on the law, though, as Trump campaigned on a promise of repealing it and has already taken a bold executive action to begin doing so. Jared Kushner himself divested from his brother's venture to accept a position in which he will be well-positioned to influence the fate of the Affordable Care Act. And that's the very definition of a tangled web, indeed.
What's more, Esquire reported in August that Kushner was a Democrat who did not plan to support Trump in the election. Later, though, a spokesperson for him told the Times that he was registered as an independent. Either way, the newspaper learned through Federal Election Commission data that although Kushner has never spoken much publicly about his political beliefs, he contributed about $100,000 to Democratic candidates and their causes between 1999 and 2014.
And Kushner's longtime girlfriend, supermodel Karlie Kloss, clearly does not feel the same urge to keep tight-lipped about her political preferences. She recently posted a photo to Instagram of herself filling out an absentee ballot with the hashtag #ImWithHer, a clear endorsement of Trump's Democratic opponent, Hillary Clinton, in the caption.
It's likely that the public will never know for sure whether Kushner was simply caught up in the march as he headed elsewhere, or whether he does harbor some anti-Trump sentiment. What's safe to assume is that he probably wants to maintain peace within his family, and will be assiduously avoiding similar events in the future no matter his political preferences.