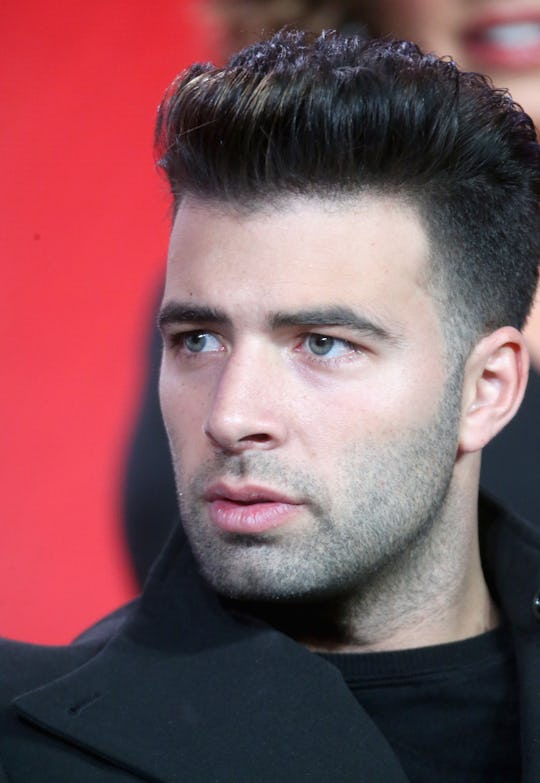 Frederick M. Brown/Getty Images Entertainment/Getty Images
Who Is Jencarlos Canela Dating? 'The Passion' Star Is Single For Now
After some well-publicized breakups and romances in the past few years, it's not totally clear who Jencarlos Canela is dating right now. It's hard to imagine that Canela, who will play Jesus in Fox's The Passion on March 20, isn't seeing anyone, but either they're keeping a low profile or rehearsals for the musical are really taking everything out of him. In 2014, he and his partner Gaby Espino, with whom he has one child, confirmed their breakup after four years. They "consciously uncoupled," if nothing else. The stars, who had met on the set of Más Sabe El Diablo, used social media to break the news to their fans that they were "deciding to be best friends" instead of staying together.
They wrote, "This is a chapter that ends in our lives without this parties involved and with the best intentions to continue more unified than ever for the well-being of our people. We are not separating, because when family is involved that word doesn't exist." Apparently there had been rumors of their breakup long before it was confirmed by the two stars. In June of 2014, just months before the official break up with Espino, Canela confirmed via Instagram that he was dating Zuleyka Rivera, writing "I have the universe in my hands." At the time, they had been dating for a year.
But there are no reports that they're still together. The 27 year old, by all accounts, doesn't seem to have a partner these days. But that doesn't mean he doesn't think about it. According to the Latin Times, Canela said that his Telenovela co-star Eva Longoria is his dream woman and that he would pick her over Jennifer Lopez. That's a hard decision. He said: "I would choose Eva without any problem, even though I would shed a few tears for JLo. My soul would cry seeing JLo leave out that door." Don't get too excited, though. Longoria is engaged to Jose Antonio Baston, and so the two co-stars just happen to have super great chemistry on their popular NBC show, which just ended its second season. She apparently called him personally to ask if he would join the cast, given his experience acting on actual telenovelas.
Canela is looking forward to Sunday's The Passion and seems to be taking it pretty seriously. "We need to hear this type of story now more than ever," he told Billboard magazine. Between his NBC gig, his music, and prepping to play Jesus on The Passion, who has time to date? Not everyone gets asked to play Jesus — so no pressure, Canela.