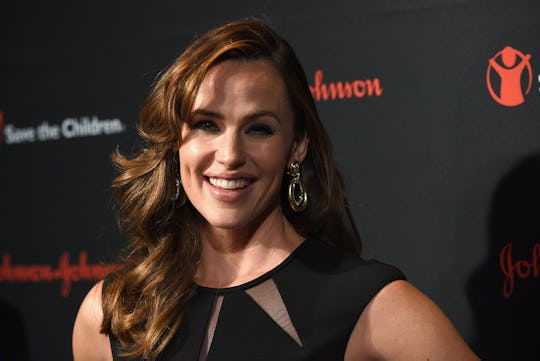 Bryan Bedder/Getty Images Entertainment/Getty Images
Who Is Jennifer Garner Dating? She's Embracing Her Current Relationship Status
Actress Jennifer Garner has slowly been working her way back into the spotlight after a very public split with actor Ben Affleck last June. Garner, who began her acting career in college, took much of 2015 off (or, in layman's terms, she only had one film premiere during this period) but just two months into 2016 the actress already has two films pending and two other pieces currently in the works. But since movie titles don't sell magazines, many publications — and websites — are back to asking about her personal life: i.e. are "Jen and Ben" back together? And, if not, who is Jennifer Garner dating?
Aside from the "none of your damn business" answer that I hope someone in Hollywood will one day give, Garner recently revealed she is flying solo. (Which also means no, "Bennifer" is not back together). A "family source" close to the 43-year-old actress told People Garner is finally focusing on herself:
She made an effort to start the year fresh, and she is having a good year so far. She doesn't find her private life ideal, but she has accepted it.
Throughout the course of their 10-year relationship, Affleck and Garner had three children together: Violet (10), Seraphina (7), and Samuel (3). And while the couple has been separated for eight months, Affleck and Garner have remained amicable for their children, according to Hello!
As for Garner's upcoming projects, Miracles From Heaven — due out next month — features Garner as Christy Beam, the mother of Anna: a young girl who suffers from a rare, and incurable, digestive disorder, according to IMDb. However, after becoming an advocate for her daughter, Anna is miraculously cured when she survives a terrible accident. Her cure defies all medical knowledge, and, as such, Beam and her family quickly turn their attention to something bigger (and something greater), i.e. the "miracles" around them. Garner will also star in Nine Lives, alongside Christopher Walken and Kevin Spacey, and she is currently filming both Wakefield and The Tribes of Palos Verdes (due out 2016).
After the premiere of Miracles From Heaven just last week, Garner opened up about her own faith in an interview with People:
I grew up going to church every Sunday of my life, and when I did move to L.A., it wasn't something that was just part of the culture in the same way, at least in my life. But it didn't mean that I lost who I was. But there was something about doing this film and talking to my kids about it and realizing that they were looking for the structure of church every Sunday. So it was a great gift of this film that it took us back to finding our local Methodist church and going every Sunday. It's really sweet.
You do you, Garner. You do you.