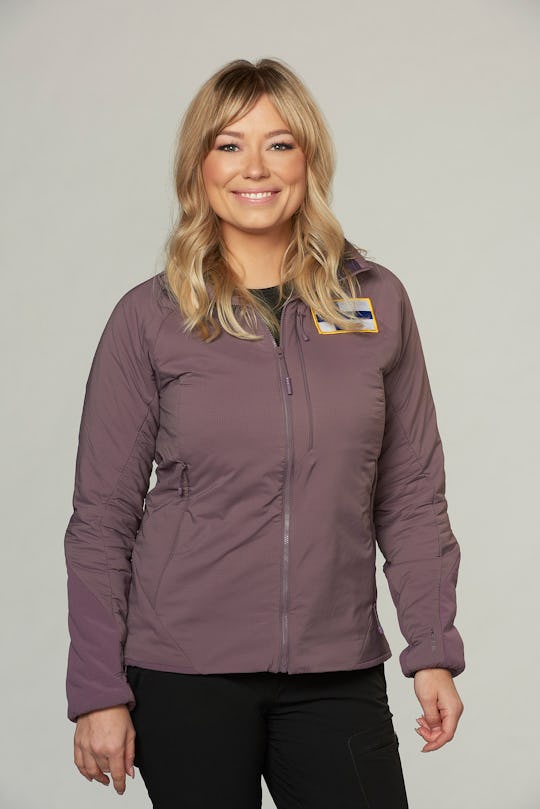 Edward Herrera/ABC
Everything We Know About Jenny From 'The Bachelor Winter Games'
It seems that Bachelor producers wanted to provide fans a Bachelor in Paradise for the long winter months, but they did even better with Winter Games because international stars are included, like Jenny Helenius, for example. So who is Jenny on The Bachelor Winter Games? This Bachelor Finland star hasn't been in the news in the United States, but she's soon to be a household name. The 34-year-old was on the first season of The Bachelor Finland and judging from local media, there's as much drama on that version of the show as there is stateside. I'm curious about how much the other contestants will know about Jenny and vice-versa during Winter Games.
Jenny came in second place on The Bachelor Finland. She was competing for the heart of Juha Rouvinen, an entrepreneur and publicist. According to Finnish website Menaiset, at the end of the show there appeared to be a love triangle between Juha, Jenny, and the eventual winner Satu. Though, I'm not sure if it was a love triangle necessarily or if people in Finland just aren't used to the odd situations The Bachelor puts its contestants through during the show. Nonetheless, there appeared to be no affair with Juha and Jenny, and she ended up not getting that wedding ring (I doubt Neil Lane goes all the way to Finland to provide it, but wouldn't that be cool?).
It seems that the same thing that happens on many Bachelor seasons in the U.S. also happen in Finland: the winner and the lead broke up. Satu, the winner of the season, said there was no love between her and Juha (she may have said it more gracefully than that; this is all translated). For his part, Juha said he understood why Jenny, as the runner-up, would be upset. "I understand that Jenny and these other women are hurt," he told Menaiset. "If the situation had been the opposite and I would have been a competitor and enthusiast, I would certainly have experienced the same feelings of disappointment."
As for Jenny and Satu, it appears they became friends some point after the show ended. They apparently bonded over their disappointment with Juha (relatable). "Love came with disappointment," Satu said. "We always date the bad guys." Satu said she experienced disappointment before The Bachelor, and because of the high stakes she kept her guard up. "Now that there was a chance for a ring, I did not dare allow my feelings to be unleashed," she told Menaiset. "I've learned that relationships can fall apart, and that's what happened here too."
Since she came in second, there were rumors as to if Jenny would be The Bachelorette Finland back in 2016. Anna-Maria Meurman, a Bachelor Finland producer from Warner Bros, told Menaiset that she didn't know where those rumors came from but the show was considering it. It seems that it never panned out, but now Jenny can take her search for love stateside in The Bachelor Winter Games.
In an Instagram photo, Jenny announced her involvement with the winter-based show, saying, "I did this thing and said yes coming to Vermont to compete in love (again) and in winter games." She continued, "Yes I know. These are two of my strongest sports..." along with a shrug emoji. There's not much info online about Jenny's personality or her various interests, so I'm excited to learn more about her once Winter Games kicks off. Hopefully she has a better experience here than on The Bachelor Finland.
Check out Romper's new video series, Romper's Doula Diaries:
Watch full episodes of Romper's Doula Diaries on Facebook Watch.